No44 [Ceramic] Artisans of Hagi, wagumi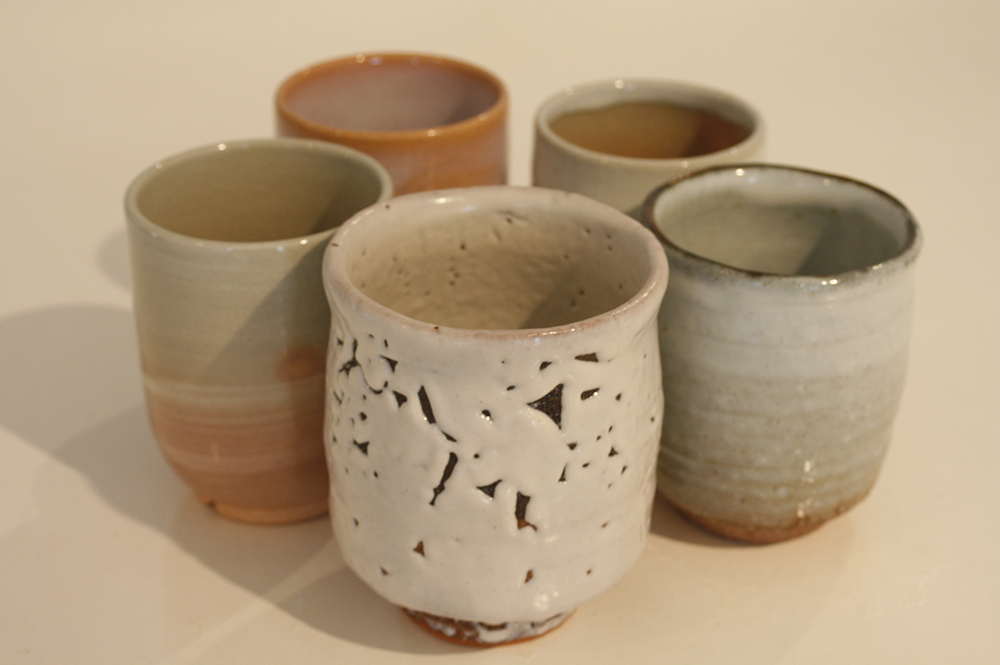 Among the many styles of japanese ceramics, Hagi-yaki is known for its association with tea. Influenced by the decorum of the tea ceremony emerging in the late 16th century, the first Hagi kilns were created in 1604. The tea masters of that period preferred simple drinking vessels that reflected nature, and followed the wabi-sabi design aesthetic of authentic simplicity and imperfection. The pottery of Hagi is not mass produced or elaborate. It emphasises its materials and has cracks and unpredictable features in its glazes that give an unmistakeable ambience.
While fashions have changed over years, the artisans practicing in Hagi have continued in much the same vein, producing unique, individual vessels with a special connection to tea. while not often seen outside of japan, wagumi, a noted design shop based in London, has assembled work from some of the leading artisans of Hagi and are displaying them this month. There will be demonstrations of how Hagi-yaki can be enjoyed and matched with japanese tea, as well as a chance to encounter work rarely seen outside of south-west japan.

BIO
Ryoko Mutasono, Manager of wagumi
Unit1.08 OXO Tower Wharf, Bargehouse Street, London SE1 9PH U.K.
Tel: +44(0)20-7928-1427
www.wagumi-j.com