No62 [HARUYO'S RECIPE] Chicken burger teriyaki (chikin fire baga)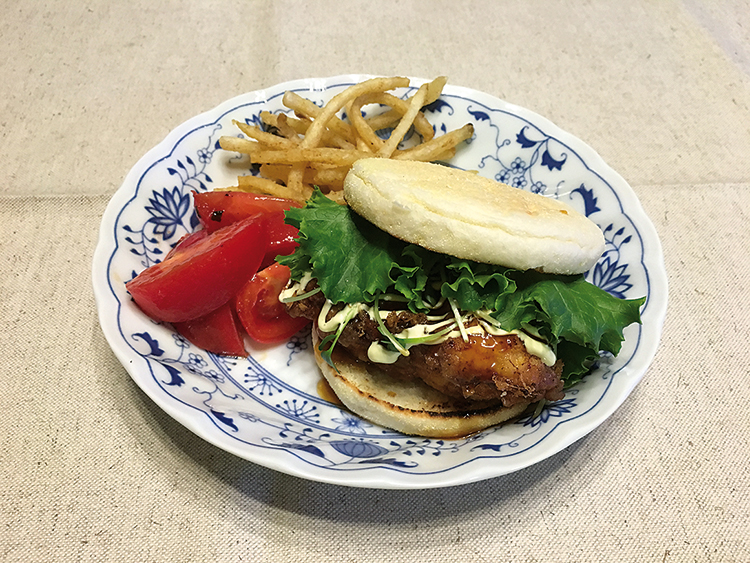 RECIPE
1 Flatten the chicken breasts and cut them in half.
2 Mix together all the marinade ingredients.
3 Marinade the chicken for at least 2 hours, ideally overnight.
4 In a saucepan, mix together all the ingredients for the sauce without heating, then bring to the boil while whisking.
5 Flour the marinaded chicken, then dip in the beaten egg. Then fry in oil at 170℃ for 5 to 6 minutes.
6 Brown the buns in a frying pan.
7 Place the chicken on one half of the buns, add the sauce and the mayonnaise.
8 Place the lettuce and the other half of the bun on top.
9 Serve immediately.
INGREDIENTS (FOR 4)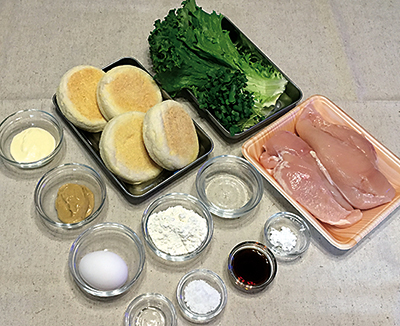 2 chicken breasts (about 700g)
4 burger buns
2 large lettuce leaves
a little bit of flour
1 egg
For the marinade:
2 tablespoons mayonnaise
1 tablespoon mustard
1 tablespoon sake or white wine
1 teaspoon grated ginger
For the sauce:
2 tablespoons soya sauce
2 tablespoons sake or white wine
1 tablespoon sugar
1 tablespoon rice wine (mirin)
1 tablespoon water
1 teaspoon cornstarch
a little mayonnaise