[ECONOMY] Quality always pays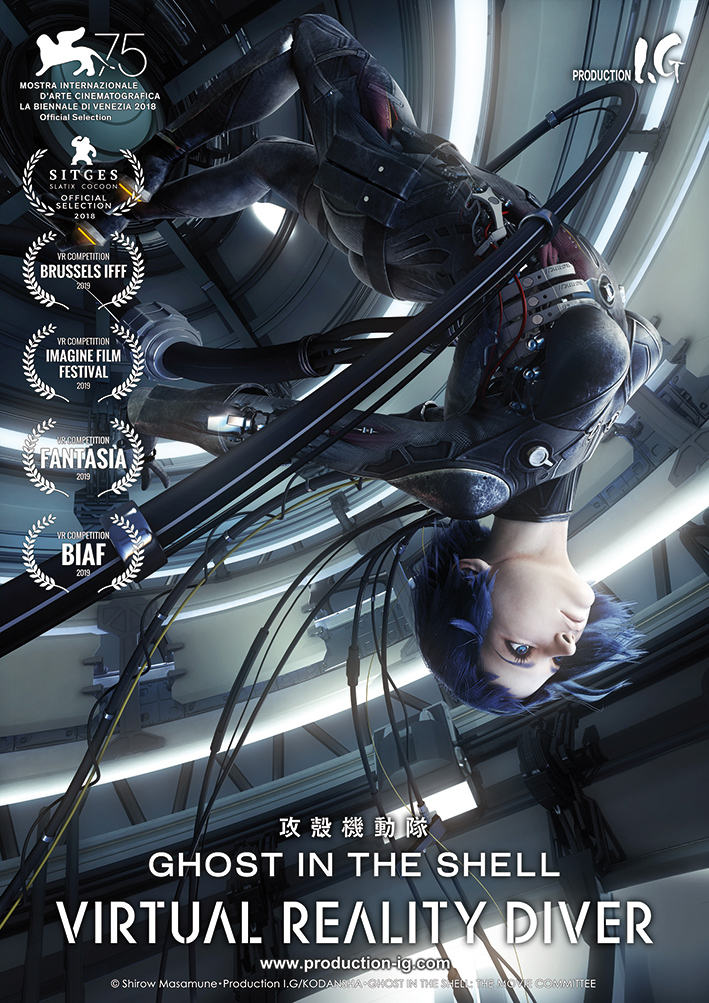 According to Francesco Prandoni from Production I.g, the studio's success is due to its maintaining the highest standards.
In the vast world of Japanese animation, a company that has consistently come up with original and beautifully produced works is Production I.G, one of the hundreds of studios located in Tokyo's western suburbs. Zoom Japan had a chance to talk about Production I.G's history and philosophy, and the recent developments in the anime industry with Italian-born Francesco Prandoni who is in charge of the company's International Operations.
"Production I.G started in 1987 as a tiny studio with five people in one rented room located near JR Kokubunji Station," Prandoni says. "Today the studio has 120 full-time employees and, fortunately, enough space to accommodate them. The company's name comes from the initials of the two founders, producer IShIkAWAMitsuhisa and animator GOTO Takayuki. Collaboration with director OShII Mamoru proved instrumental in raising the studio's profile, and Production I.G began to attract attention with the two Patlabor films (1989 and 1993), and especially with Ghost in the Shell (1995), which influenced hollywood creators such as James Cameron and the Wachowskis. The studio's first fully digital production, Blood: The Last Vampire (2000) became one of the main reasons Quentin Tarantino contacted I.G to create the animation sequence in Kill Bill: Vol. 1." Prandoni thinks that in Japan's highly competitive animation market, every studio has to carve out its own slice of the pie. "There are big studios producing long-running character-driven series focused on selling merchandise," he says. "There's a myriad of tiny studios forming a sea of subcontractors. Production I.G went in a different direction, actively investing in its projects, and establishing itself as a studio with a limited number of high-end and edgy productions every year. Creators are our competitive edge, our greatest asset, and hard to find, so we like to maintain a working environment that can attract the best talents around. Nowadays, the studio works on feature films, TV series, and Netflix originals. Over the past couple of years, we've expanded into the production of virtual reality experiences and the first two titles, based on Ghost in the Shell, had the honour of being selected at the Venice film festival."
According to Prandoni, one difference from the output of the 1990s and early 2000s is that in recent years, the dark Sf/action projects most people associate I.G with have been released alongside family and/or drama-oriented stories, such as A Letter to Momo,Giovanni's Island and Miss Hokusai, which all became international award-winning films.
"We also do sports series, such as Haikyu!! and Kuroko's Basketball," he says.
Today, most anime shows produced in Japan are released simultaneously in many countries, and the feature films are screened at major international film festivals. "however, animation in Japan has always been primarily intended for the domestic audience," Prandoni points out. "This is also the main reason why Japanese animation is unique, as it's never tried to follow "international" standards by adapting to marketing rules or storytelling algorithms. This unique character eventually turned out to be its strongest appeal when Japanese productions were "discovered", at different times, by non-Japanese audiences.
Prandoni compares Japanese animation's position in the international market to ukiyo-e. "Woodblock printing was an astounding technique," he says, "yet by the end of the 19th century it only being produced by a limited number of artists as it was replaced by photography. But this does not make woodblock prints any less beautiful. In the same way, hand-drawn animation is something that all the world, except Japan, has abandoned in favour of CGI, making this country an exception within the industry. Visitors from the united States, as well as Singapore or Taiwan, are amazed at the sight of Japanese animators drawing with pencil and paper. Professionals and journalists find it hard to believe we did not use CGI for the visual effects in Jin-Roh or motion capture in A Letter to Momo. It's a fact that today's animation industry in Japan, like the whole entertainment business throughout the world, must adapt to rapid and dramatic changes in distribution and business models. But as more and more productions rely entirely on CGI, they still retain the so-called 'cellook' which is so characteristic of anime."
Production I.G's output, like the anime industry in general, has been affected by the Covid-19 pandemic. "Production has had to slow down a bit, which has translated into delays down the line," Prandoni says. "While CGI studios could theoretically switch to remote working more easily, hand-drawn 2D animation can't adapt as easily. Voice recording became an issue too, until we all adapted to the new normal. More generally, the pandemic affected the marketing of most titles, as public events and special screenings were cancelled, which the anime industry relies on greatly. for hollywood blockbusters and independent films alike, theatrical distribution suffered the most, and the release of many films had to be postponed or cancelled completely in favour of being distributed digitally. This might be how the immediate future will look like as long as we have to deal with the current health crisis. But if the success of Demon Slayer demonstrates anything, it's that people still love going to the cinema."
According to Prandoni, the anime industry is going through several major changes, many of which originated around ten years ago. "from the 1960s onwards, Japanese animation evolved as a form of entertainment aimed almost exclusively at the home market, and with few exceptions, this remained true until the early 2010s. however, today we see streaming platforms based in the uSA and China pursuing increasingly aggressive strategies in order to secure rights to Japanese anime series, directly approaching studios instead of dealing with sales companies. for Production I.G, making B: The Beginning, which was our first Netflix original back in 2018, has been a remarkably positive experience, as they allowed our staff considerable freedom on a project that otherwise would never have been possible for the Japanese market on its own. The series competed at the Annecy International Animation film festival, with a second season coming in 2021.
"We are going through a paradigm shift in how films and series are being financed, and how costs are being recouped, with Japan not necessarily representing their main market. This confirms that watching Japanese animation has become second nature for an ever-growing audience outside of Japan. But also that animation studios in this country need to be more competitive on a global scale. We're doing our best to make that happen."
G. S.