No38 [Cooking] Sharon fruit, spinach and tofu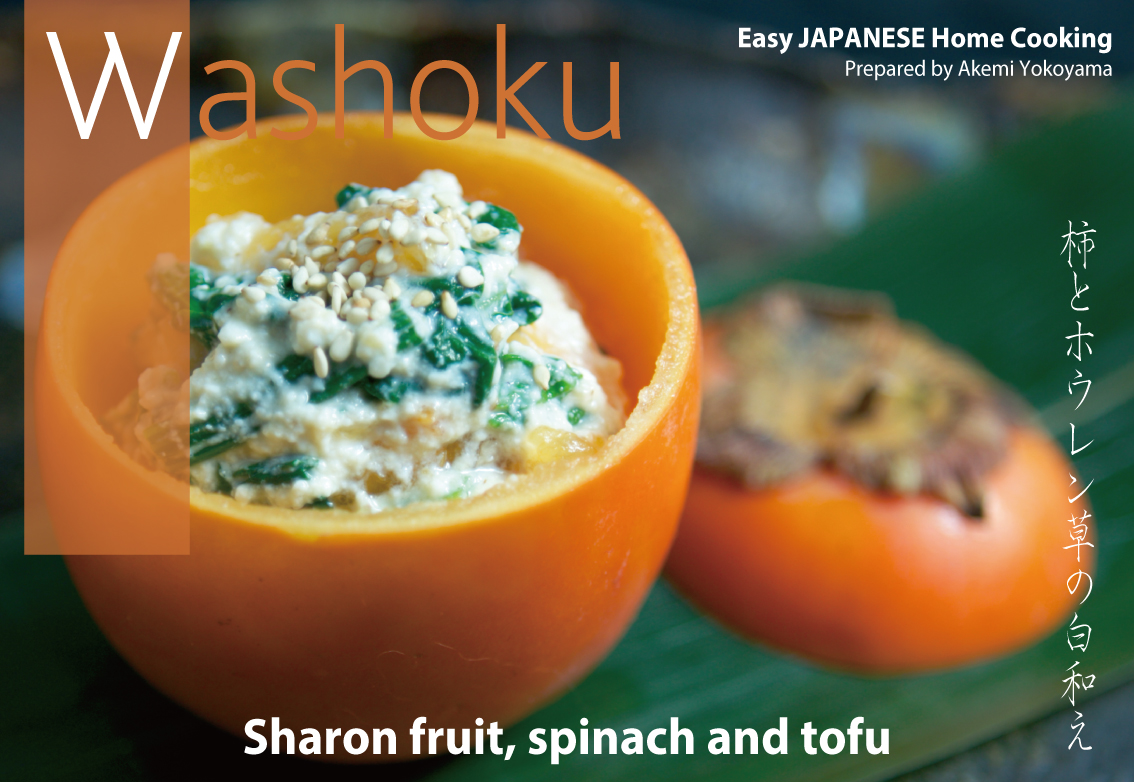 Sharon fruit, spinach and tofu
This is one of my favourite dinner party dishes for anyone who likes healthy eating. I recently demonstrated this dish in Selfridges for the Taste of Japan event and everyone loved it. This particular style of dressing with tofu is called 'shira-ae', and involves the tofu being mixed with fruits and vegetables. It is similar to dressing a salad but no oil or vinegar is involved. Instead, the tofu is mashed with ground sesame seeds and miso paste before being mixed with the other ingredients. It is super easy to make but if you aren't pressed for time then try roasting the sesame seeds in a frying pan over a low heat, as it makes a huge difference in aroma. Enjoy this while sharon fruit is to the season.
100g Spinach
1 Medium Ripe Sharon Fruit
150g Yutaka Tofu
1 Tablespoon Yutaka White Sesame Seeds
1 Tablespoon Yutaka Miso Paste
1 Teaspoon Sugar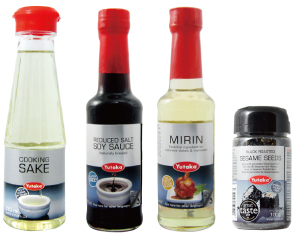 1. Wrap the tofu in a kitchen towel for about 15 minutes to remove excess water.
2. Wash the spinach thoroughly (unless it is pre-washed!) Boil enough water to cover the spinach when it sits in a pot, add the spinach and cook on a high heat until the stalks wilt. Do not over cook. Cool the spinach under running cold water before draining and then squeeze away the excess water by hand. Remove any remaining water with kitchen towel and then cut into 3cm chunks.
3. Cut the top off of sharon fruit with a sharp knife and remove the fruit inside carefully with a tablespoon. Cut the fruit into 5mm strips.
4. Grind the sesame seeds in a pestle and mortar.
5. Mix the tofu paste, sharon fruit and spinach lightly in a bowl, before pouring it into the persimmon shell and serving.
Prepared by Akemi Yokoyama