No46 [Tableware] Chopsticks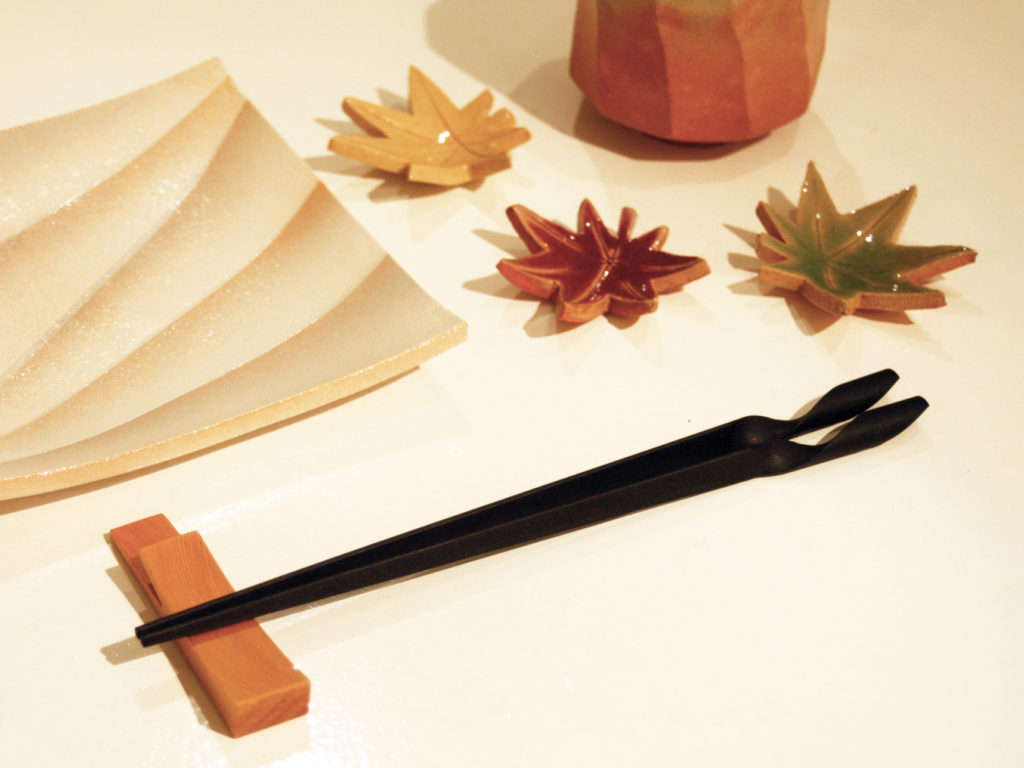 It is unknown when exactly chopsticks arrived in japan, but it is clear that by the 8th century, they had become the irreplaceable tool for the japanese consuming their food. chopsticks are a highly efficient tableware staple. You can pick food up, peel away parts of it – such as fish skin, as well as simply cut and loosen what you are eating. a chopstick rest is also a vital piece at the table, something for you to rest your chopsticks on before, after, or during meals. a mini plate called 'mamezara' can also be used as a chopstick rest. at wagumi we stock various handmade chopsticks and rests from japan; such as one set made out of five different types of timber from gifu prefecture, 'rassen' chopsticks, which have a design where the two 'sticks' become one with each other, and Hagi earthenware rests in the form of maple leaves. we are also taking part in the oXo late Night shopping event on the 1st of December, so do pop in if you're in search for unique gifts.
RYOKO MUTASONO
BIO
Ryoko Mutasono, Manager of wagumi
Unit1.08 OXO Tower Wharf, Bargehouse Street, London SE1 9PH U.K.
Tel: +44(0)20-7928-1427
www.wagumi-j.com