No16 [Practical information] What you need to know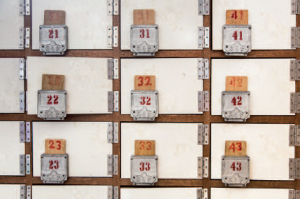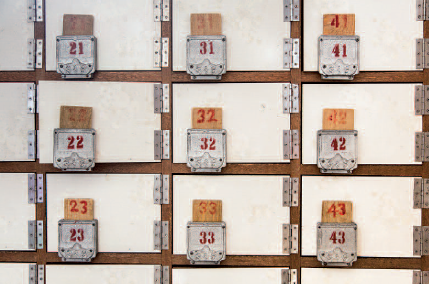 There is a list of words the sento user needs to know in order to take full advantage of the place.
Entotsu – the chimney
For decades before cities were taken over by tall buildings, the sento chimney was an urban point of reference. This is not the case anymore today, but it is important to know that during the Second World War there were local regulations that limited the height of chimneys in the capital to no more than 23 metres. The regulation height has been reduced now, due to the use of fuel to heat the water. In Osaka, a local decree forced the property owners to paint a white line at the top of their chimneys to distinguish them from those of factories.
Gesokubako – the shoe locker
In most of Tokyo's bathing establishments you will find this locker at the entrance to put your shoes in before entering the changing rooms. Most of the time it locks with a wooden key on which the locker's number is carved.
Bandai – the counter
This is where you pay at the entrance. In Tokyo it costs 450 yen for adults over 12 years old, 180 yen for children between 6 and 11 years old and 80 yen for children under 6. The manager also keeps an eye on the smooth running of the establishment from the counter.
Datsuiba – the changing room
You have to pass through here before entering the bath and these changing rooms contain many accessories important to the sento experience.
Senpuki – the fan
Most visitors cannot imagine setting foot in a sento that doesn't have a fan blowing warm air around, something which feels particularly good when getting out of very hot water. The fan is sometimes on the ceiling or often on a stand near the chairs (sometimes massaging chairs) in which the customers slump to rest for a few more minutes.
Taijukei – the scales
Like the fan, every good quality sento has one. It provides a way for the customers to keep an eye on their weight.
Oke – the basin
Few Japanese could imagine washing in a sento without having this with them. Plastic basins have largely replaced the beautiful wooden ones that you might come across from time to time. The first plastic basins appeared in 1963. They were yellow and had the brand name Kerorin written in red at the bottom. These mass produced pails were one of the large pharmaceutical group's most popular products and became so commonplace that they are often called Kerorin oke.
O. N.
Photo: Jérémie Souteyrat