No51 [HARUYO'S RECIPE] Shintamanegi no kakiage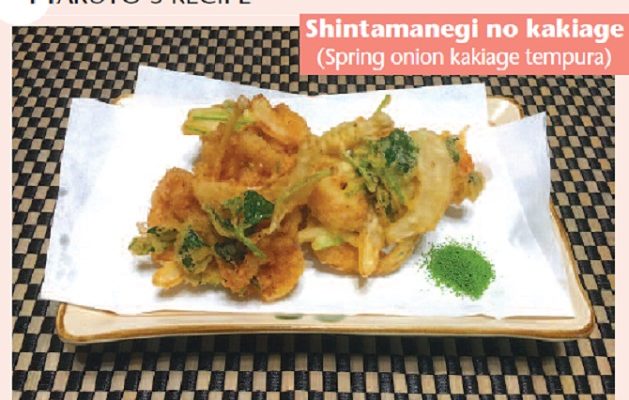 How to prepare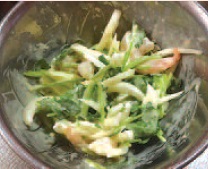 1 – Slice the onion and mitsuba into 3 cms thick pieces. clean the shrimps, drain them and reserve.
2 – In a bowl, mix together the onion, mitsuba, the shrimps and 30g of flour.
3 – In a different bowl, combine the ingredients for the batter, using chopsticks.
4 – Pour the batter over the onion, mitsuba and shrimps and stir.
5 – Heat the oil to 170℃ and fry the tempura pieces, turning them from time to time.
6 – As soon as they become golden, they are ready. remove the pieces from the oil and serve.
Suggestion : Japanese spring onion is very mild when cooked. you can also use British spring onions. you can also replace mitsuba with flat-leaf parsley.
INGREDIENTS (Serves four)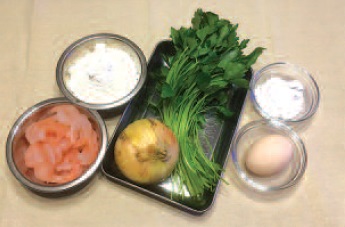 1 onion (200 to 230 g)
50 g of mitsuba (Japanese herb)
150 g of prawns
30 g of flour
——————————-
For the batter
100 g of flour
30 g of corn flour
A pinch of salt
1 egg yolk
150 ml of cold water
——————————-
Oil