Vol.93 [HARUYO RECIPE] Chizu Takkarubi (Tak kalpi with cheese)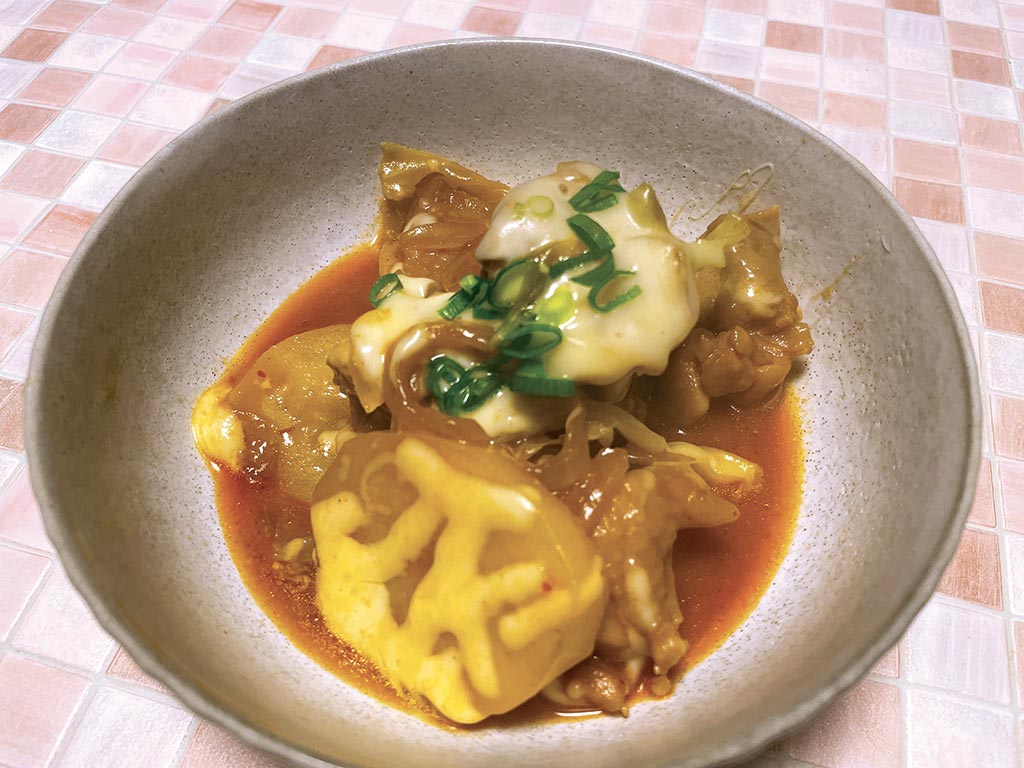 RECIPE
01 – Dice the chicken and leave to marinade for 30 minutes.
02 – Cut the cabbage into squares of about 3 cm.
03 – Finely chop the onion.
04 – Peel the potato and cut into rounds 5-8 cm in diameter, then cover in water.
05 – Heat the sesame oil in a frying pan. Add the drained potato, cabbage, onion, chicken and marinade. Sauté over a medium heat until the vegetables are lightly cooked.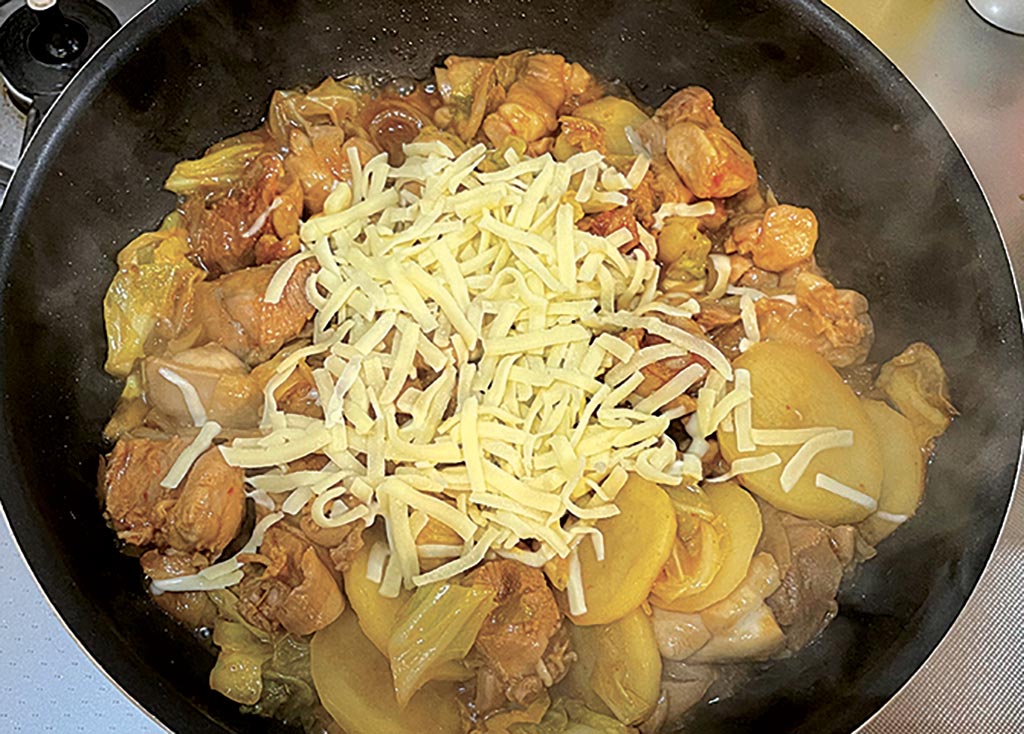 06 – Cover and leave to cook for 10-15 minutes, stirring from time to time.
07 – When everything is cooked, add the cheese and cover until it has melted (3-5 minutes).
08 – Once the cheese has melted, sprinkle with spring onion and serve hot.
INGREDIENTS (for 2)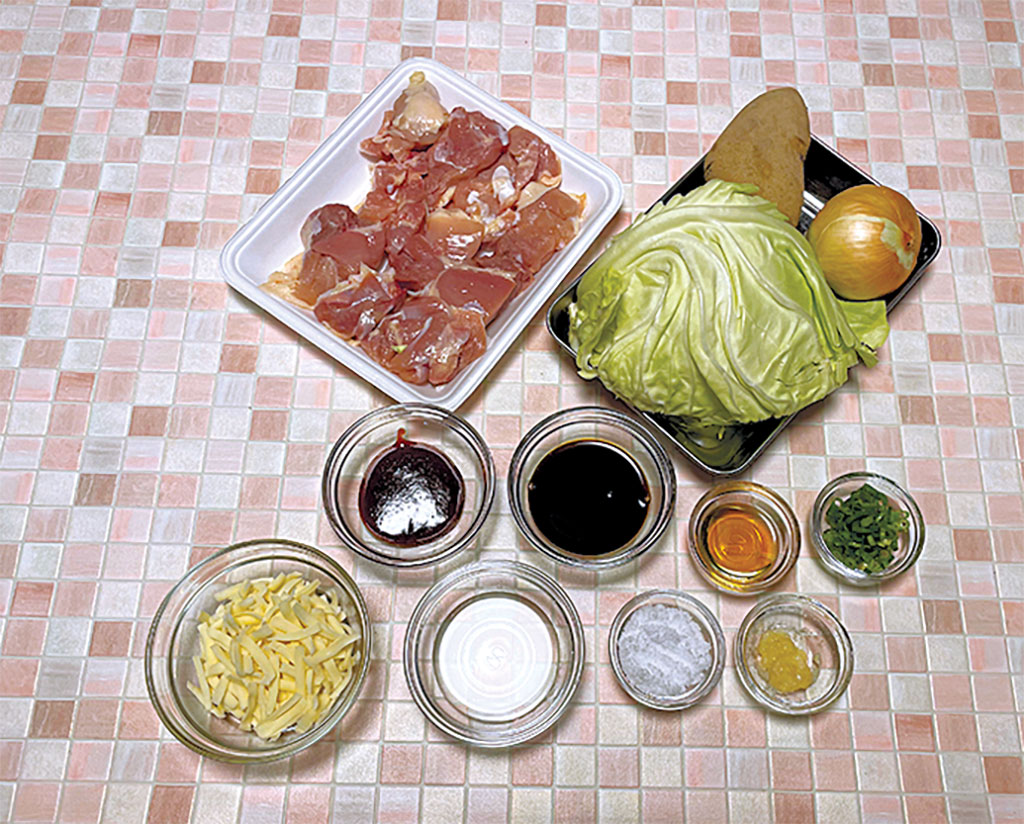 • 1 chicken thigh (250-300 g)
• 3 cabbage leaves (120 g)
• 1 small onion (150 g)
• 1 medium potato (150 g)
• 30 g mozzarella cheese
• 1 tablespoon spring onion Marinade
• 2 tablespoons gochujang (red chilli paste)
• 2 tablespoons sake
• 1 tablespoon sugar
• 2 tablespoons soy sauce
• 1 teaspoon grated ginger
• 1 tablespoon sesame oil