No.77 IN THE EYE OF ERIC RECHSTEINER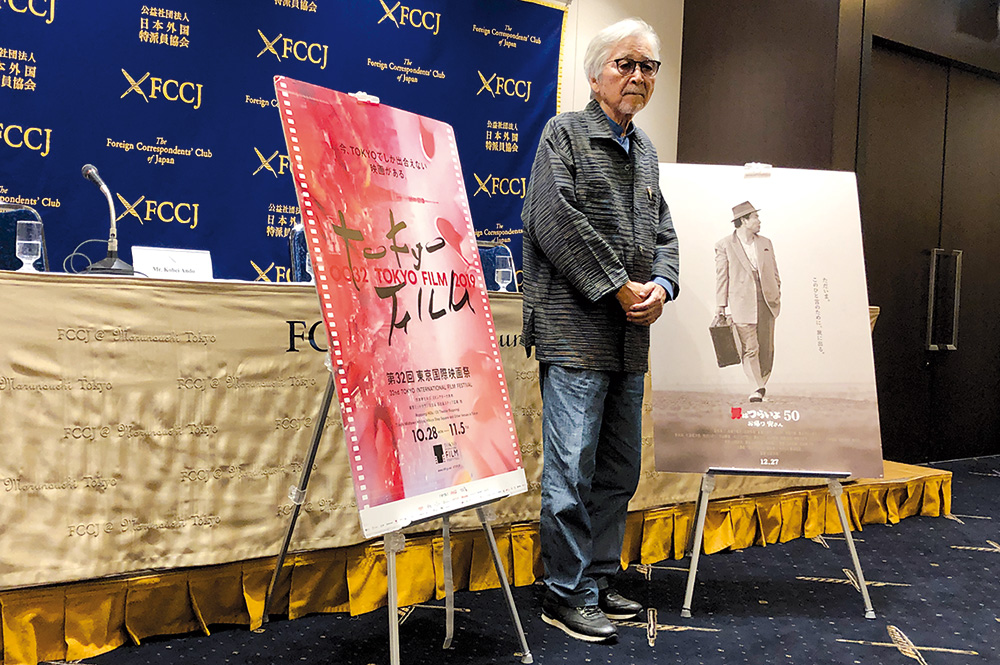 © Eric Rechsteiner
Yurakucho, Chiyoda district, Tokyo
The 88-year-old film-maker YAMADA Yoji (see Zoom Japan no.30, April 2015) is one of the most popular figures in Japanese cinema. Creator of the longest film series in the world, he opened the Tokyo Inter- national Film Festival by presenting the 50th film in the series Otoko wa tsurai yo (It's tough being a man), which celebrates its 50th anniversary this year. This event really deserves good publicity.
[ECONOMY] Growth slows down
The increase in the gross domestic product (GDP) slowed by 0.1% in the third quarter of 2019 compared to the previous quarter when a rise of 0.4% was recorded. This larger than predicted slowdown is mainly due to weak Japanese exports affected by the global economic downturn and the sino-american trade dispute.
[CULTURE] Masterpiece at risk
a UNesCo world Heritage site since 2000, Shuri Castle on Okinawa Island was largely destroyed by fire on the night of 31 October.
Though it was not the original 15th century building, which fell victim to the second world war, the monument had been restored after the end of the war using old photographs and plans.