IN THE EYE OF ERIC RECHSTEINER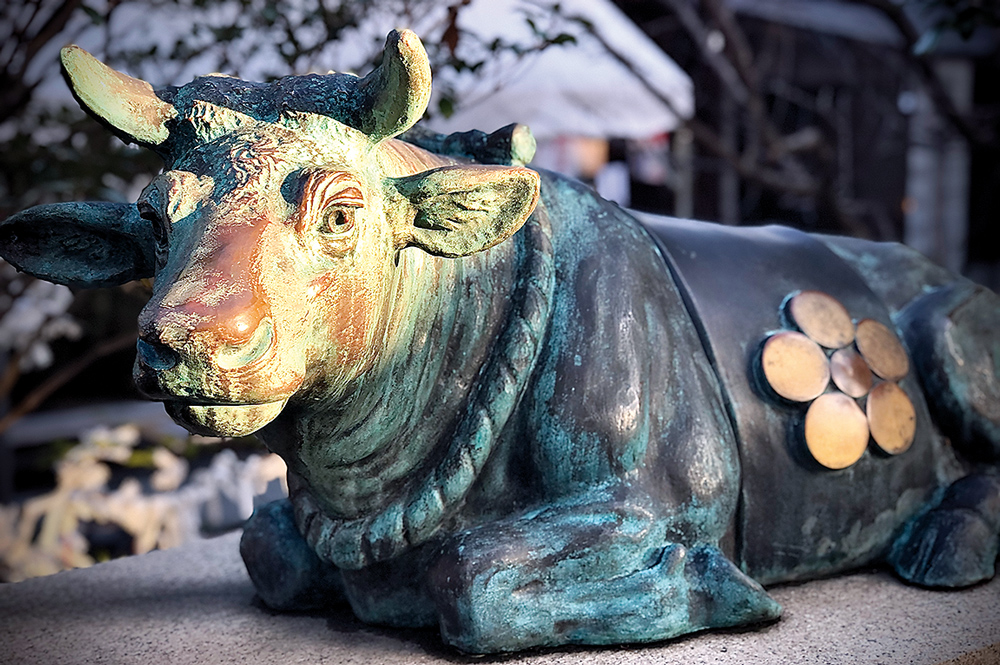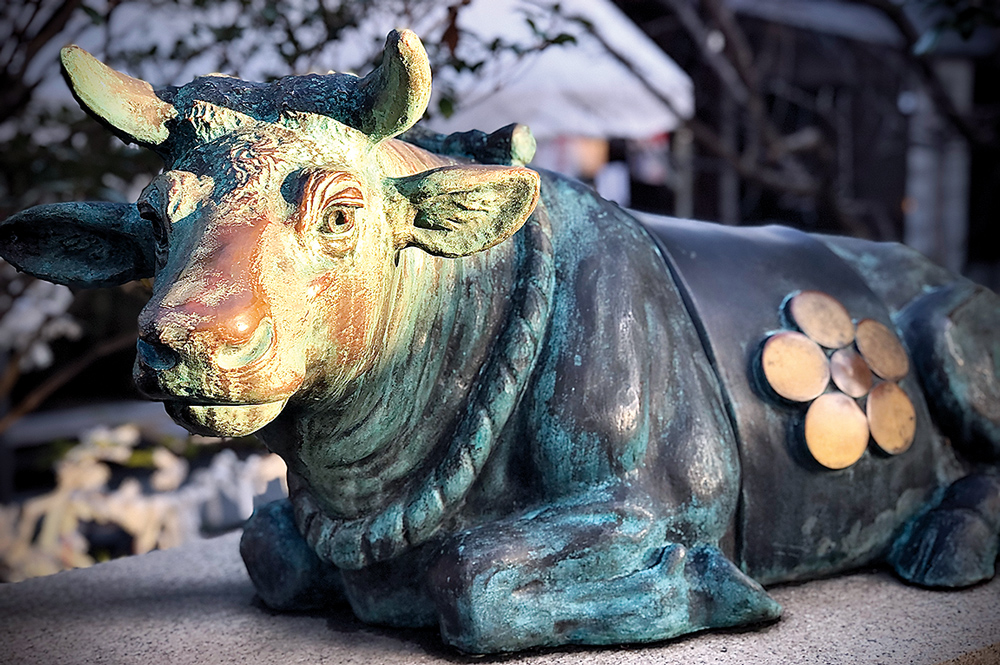 © Eric Rechsteiner
Sugawara-in shrine, Kyoto
In Chinese astrology, 2021 is the year of the ox (buffalo), what's more, it's an ox made of metal. This magnificent specimen, which can be seen at Sugawara-in shrine in Kyoto, should remind us that we are entering a time of hard work. The ox – methodical and disciplined – encourages us to redouble our efforts to begin new and innovative projects. As we sow, so shall we reap, including how we apply ourselves to the task. This is what we can learn from this zodiac sign, which we hope will help light our way.
[ECOLOGY] Businesses on the front line
92 large companies, including Sony, Nissan and Toshiba, are calling on the government to redouble its efforts in the field of renewable energy. Under the collective umbrella of the Japan Climate Initiative, these companies propose that renewable energy should provide 40-50% of the country's electricity production by 2030.
[ECONOMY] Worrying decline
Industrial production fell by 0.5% during November, confirming the end of five months consecutive growth, though it had stabilised, according to an original estimate published at the end of December. The deteriorating situation due to the pandemic had a worse than anticipated effect on manufacturing, a sector largely dependent on the strength of its exports which, by November, had declined by 1.2% over the year.