No.80 IN THE EYE OF ERIC RECHSTEINER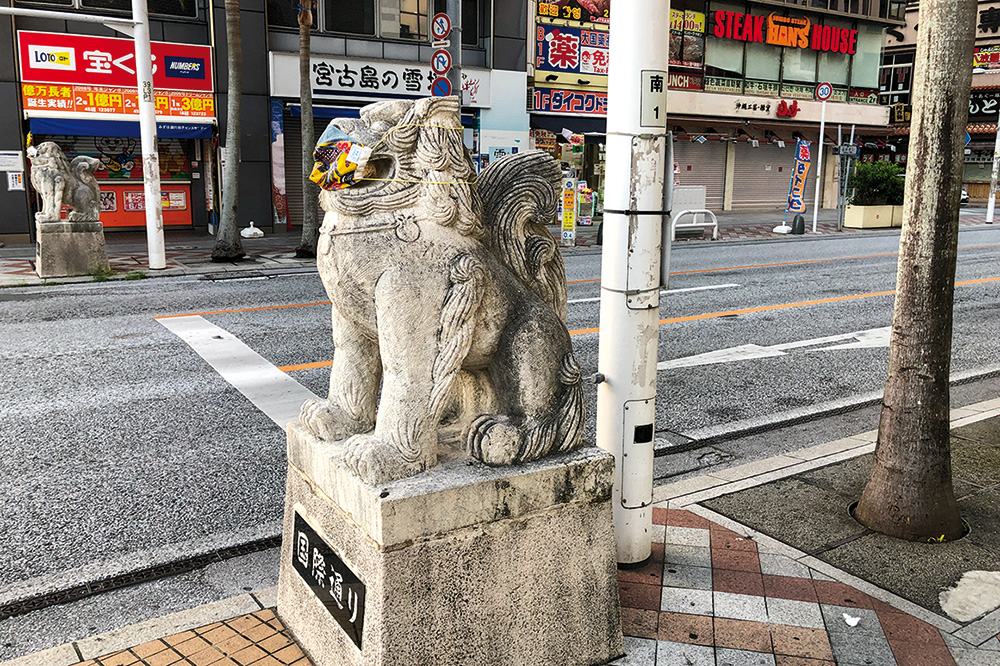 © Eric Rechsteiner
Naha city, Okinawa Prefecture
The spring of 2020 will be remembered by the Japanese as a period during which they found themselves alone without the sometimes noisy presence of foreign tourists for whom Japan has become a favourite destination in recent years. It's all the fault of Covid-19. The Shisa statues wearing masks at the entrance to Kokusai-dori, usually one of Naha's busiest shopping streets, bear witness to this.
[INNOVATION] Brewers to the fore
After the decision taken in April by beer brewer Kiuchi, based in Naka, Ibaraki Prefecture, to produce alcohol based sanitiser from stocks of unused beer following the closure of numerous bars and restaurants, the two largest producers of beer, Kirin and Asahi, announced their intention to follow suit. They will supply prefectures on request.
[JUSTICE] Death sentence for killer of Sagamihara
In 2016, UEMATSU Satoshi stabbed 19 mentally handicapped patients to death in a specialist residential centre in Sagamihara, to the south of the capital city. On 16 March, a court in Yokohama sentenced him to death. His lawyers had entered a "not guilty" plea, maintaining that their client was "mentally disturbed". However, in the opinion of the judge "there was no room for clemency" in this case.