No.76 IN THE EYE OF ERIC RECHSTEINER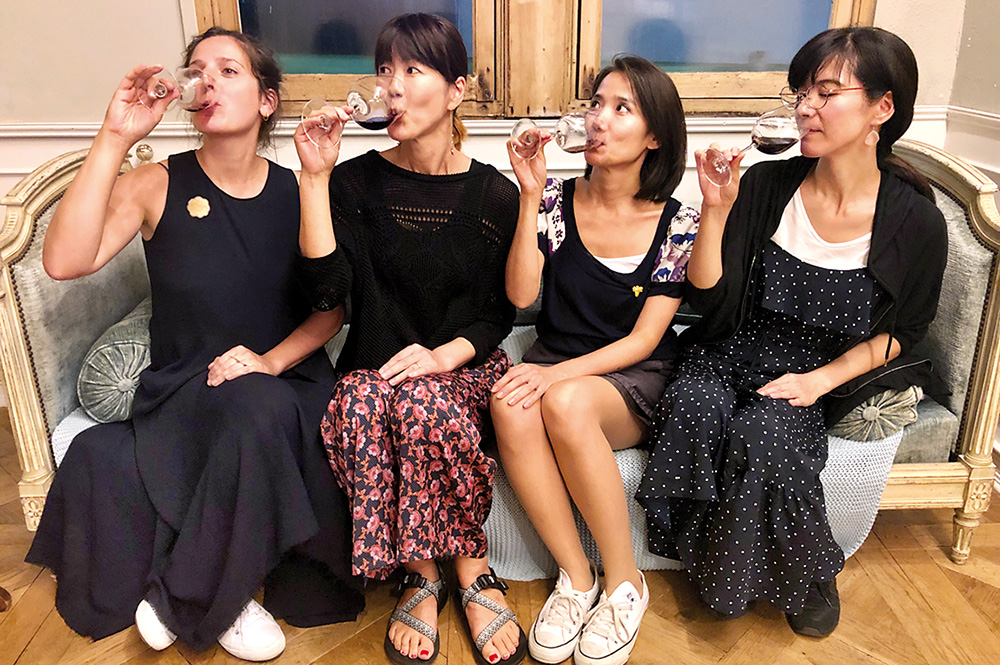 © Eric Rechsteiner
Jiyugaoka, Meguro-ku, Tokyo
In the past few years, one of the most popular of the many activities enjoyed by young Japanese women has been tasting sessions. Whether it's food or drink, nothing daunts them, not even wine, which they are discovering in increasing numbers. As usual, they are investing a lot of time and energy to learn all about the wine they are passionate about.
[ECONOMY] More wine exports
Kirin Holdings, which notably owns Château mercian, one of japan's principal wineries, is hoping to export more abroad. It aims to increase the number of cases to 67,000 by 2027, compared to 44,000 in 2018. This will take place alongside an expansion in its grape production capacity to ensure it can fulfil the terms of its export policy.
[TOURISM] Attracting more foreigners
Each year, wine tourism accounts for between 20,000 and 30,000 foreign visitors to Japanese vineyards. These are still relatively small numbers and the authorities want to see them increase. To achieve this, organisations in charge of promoting tourism in japan are planning to publish information leaflets in English to encourage tourist to visit the wine growing regions.