No67 [IN THE EYE OF ERIC RECHSTEINER] Goto, Nagasaki Prefecture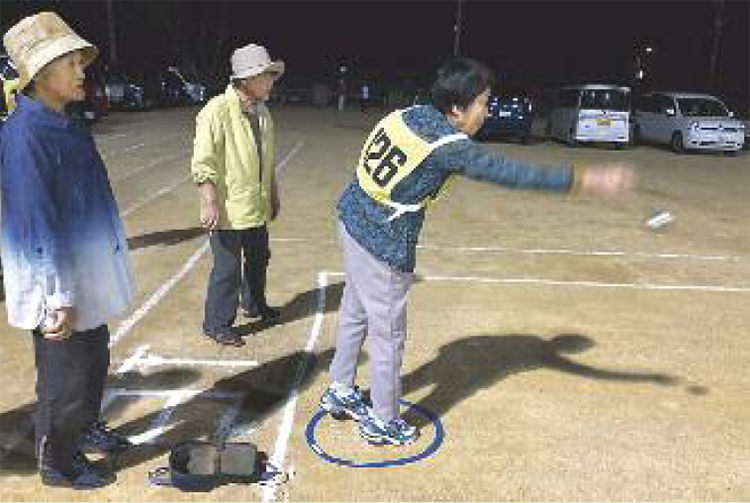 © Eric Rechsteiner
Night has fallen and people are gathering in this carpark to take part in a nocturnal game of petanque. This sport is increasing in popularity in the archipelago, and is even giving gateball – a game that's very popular with Japanese people of a certain age that needs to be played on a special court – a run for its money. That's not the case with petanque, which still offers its participants the same friendly conviviality.
GEOGRAPHY The island that vanished
Situated to the north of Hokkaido, the isle of Esanbe Hanakita Kojima, which has never appeared on Japanese maps, now never will. At a height of 1.4 metres above sea level, it was uninhabited, but it had been surveyed and given a name in 2014. However, in October 2018 local residents noticed that it has vanished.
ECONOMY Time for major projects
In the interests of rebooting the economy, but also wanting to upgrade existing infrastructure, Prime Minister Abe Shinzo hopes to raise large sums of money to carry out major construction projects. He's counting on a support package of 10,000 billion yen (77.3 billion euros) to achieve his objective. This decision is not unrelated to the recent earthquakes in Osaka and Hokkaido.