No.106 [TRAVEL] Kabukicho Tower is a tour de force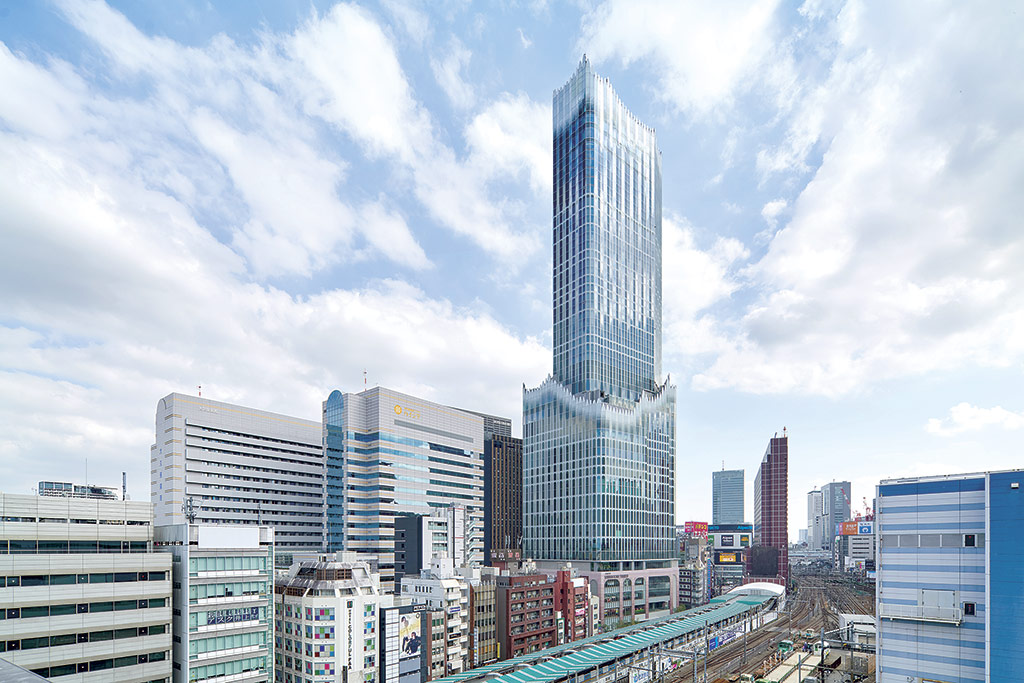 This new skyscraper, the first to be designed by a woman in Japan, is entirely dedicated to entertainment.
Tokyo never ceases to amaze us. From world-renowned pop culture and phantasmagorical architecture to cutting- edge technology and unending nightlife, it is a city that never sleeps, but is instead ceaselessly innovating and evolving. This year alone, the number of new projects opening up is overwhelming. Summer 2023 will see The Making of Harry Potter Warner Bros. Studio Tour, which is as big as two Tokyo Domes. Spring 2023 the 45-floor Tokyo Midtown Yaesu shop and office complex opened up, which includes an elementary school and a six-storey Bulgari Hotel featuring delivery robots and face-recognition technology. The Animate Ikebukuro flagship store (which opened in March 2023) is the world's largest anime store, and one of the 88 certified Anime Pilgrimage spots for 2023.
One of the most dazzling new additions to the Tokyo skyline is the colossal Tokyu Kabukicho Tower, which opened on April 23rd in the Shinjuku neighbourhood of Kabukicho, one of Tokyo's favourite entertainment districts. Kabukicho Tower – devoted entirely to entertainment and leisure – boasts a staggering 53 floors of fun, including 48 floors above ground and a further five floors underground. Unsurprisingly, it is one of Japan's largest entertainment and hotel complexes.
"We want it to be a facility that specialises in entertainment and motivates people to come to the area," said Kimura Tomoo, an executive officer at Tokyu Corporation, the company that masterminded the project. Their aim is to create a space that reflects the blend of youthful energy, art and music that characterise Shinjuku's spirit. To help achieve this goal, 26 artists were commissioned to create large-scale installations throughout the building.
The lower to middle floors hold restaurants, art galleries, stage theatres, cinemas and shops. The entire second floor is occupied by yokocho style eateries (yokocho literally means side streets, usually narrow and crammed with bars and food stalls). To add to the fun, this food hall has been designed with a festival-like atmosphere, including music, a DJ booth, a stage and karaoke. The third floor is given over to pop culture, featuring Bandai Namco's giant arcades and popular anime, manga and video game characters. Sony Music Entertainment takes up the whole of the fourth floor to offer a hi-tech experience including escape game rooms, dungeons and lots of other weird, wild stuff. On the fifth floor, you will find a health and wellness zone, complete with a 24-hour gym, private sauna and pool terrace.
Floors six to eight will be home to Theatre Milano-Za, a cutting-edge performance stage that can accommodate approximately 900 people. 109 Cinemas Premium, with eight screens, is on the 9th and 10th floors, promising "a viewing experience that is completely different to current cinemas". On the 17th floor you will find a restaurant, bar and terrace.
The higher floors are occupied by two hotels (which opened on 19th May). Groove Hotel Shinjuku occupies the 18th to 38th floors. Groove is a lifestyle hotel where, according to the owners, you can "feel the culture of art and music that continue to excite Shinjuku". This even includes art installations in 4 specially- themed rooms. Finally, on floors 39 to 45, the Bellustar Hotel is so luxurious it bills itself as your "private villa in the sky" (and at that altitude, you can be sure that the views are jaw-dropping).
Down in the basement, the entire five floors are devoted to Zero Tokyo – a nightlife zone of live music, clubs and performance space. The popular live music venue Zepp Tokyo, which originally closed down in 2022, has reopened in this underground area. It is sure to be one of the basement's big attractions, promising to maintain its policy of hosting a large variety of live gigs by both national and international famous artists.
But Kabukicho Tower is not just noteworthy for the head-spinning vertical world that awaits you inside. The most remarkable aspect is the building's design itself. The striking blue and white façade of the 225-metre-tall tower is designed to look like a fountain, cascading and shimmering amid the more conventional towers around it, as it reaches up and merges with the blue of the sky.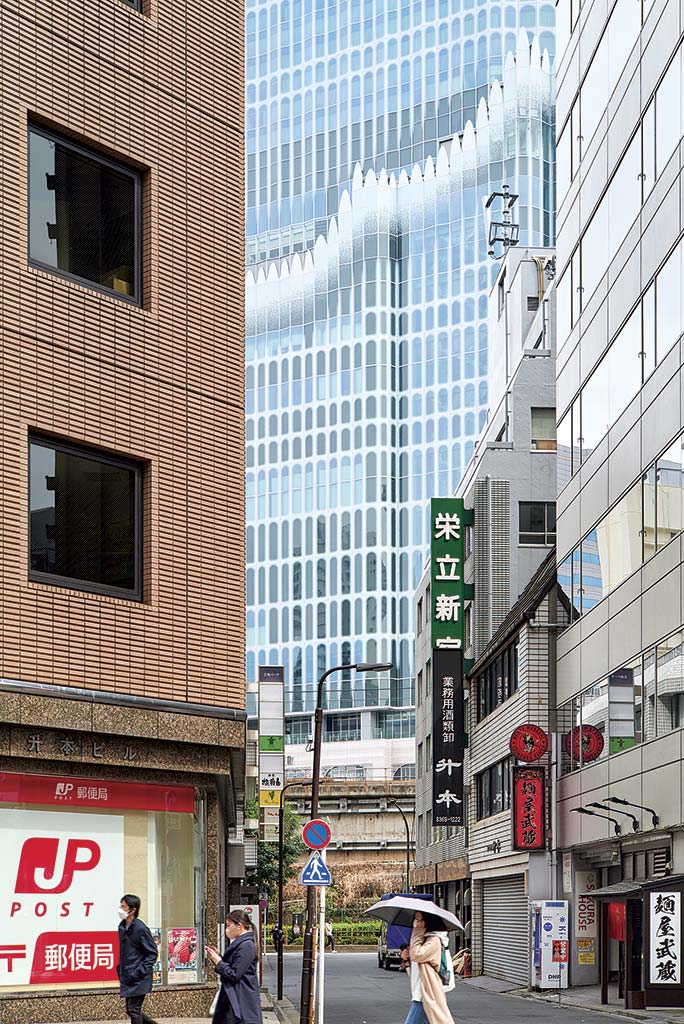 Moreover, unlike other towers, Kabukicho Tower does not contain any offices. This building is all about entertainment – a first for Japan. It is also the first time that a Japanese skyscraper has been designed by a female architect, Nagayama Yuko. So where did she find the inspiration for the fountain theme?
"The design was inspired by water because the Shinjuku area used to be a swamp. In particular, since this location is closely linked to the postwar reconstruction achieved by local people, we imagined a fountain rising up from the ground. Since this building is the first skyscraper in Japan devoted to entertainment, I imagined it to be ephemeral and erected in such a way that it would disappear without any impetus from the population. In the plaza in front of the building, there used to be a symbolic fountain, but it is no longer there. You could say that we have revived it."
Nagayama also points out that there is a Buddhist "goddess of water" called Benzai Ten, commonly referred to as Benten, who is the only female member of the shichifukujin or Seven Gods of Good Fortune. She is an appropriate symbol for this ambitious tower as Benten is also the goddess of femininity and music. She is usually depicted playing a biwa, or Japanese lute. So, can women bring a different sensitivity to architecture (and design in general) in comparison to male architects?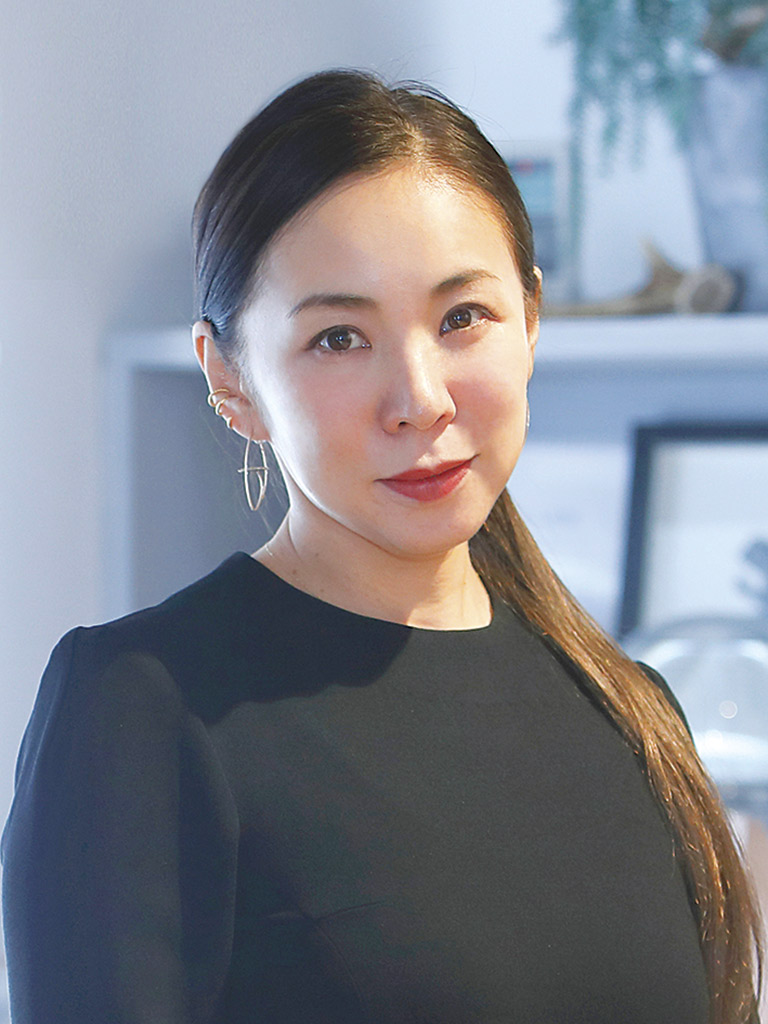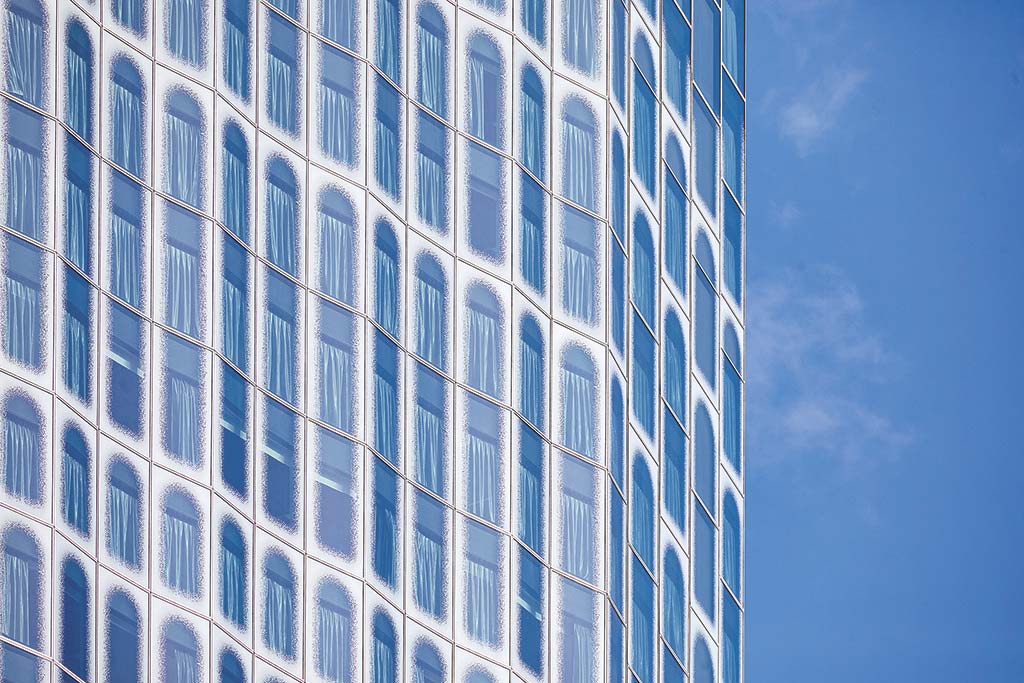 "I feel that individual differences are stronger than gender differences," says Nagayama. "However, I personally think women's designs sometimes seem more flexible."
Certainly, in an interview with world-architects. com, Nagayama commented that "office towers can be seen as symbols of power, but Kabukicho Tower is more fragile, dissolving visually into the sky".
This gives it a very different appearance to the rectangular box-like shape of many skyscrapers. Indeed, Kabukicho Tower's fluid, flowing lines recall the way Catalan architect Antoni Gaudi also challenged the tyranny of the straight line over 100 years ago. Gaudi took his inspiration from nature, calling it "the great book which we should all read". By taking her inspiration from water, Nagayama also seems to have read the great book. Is she familiar with Gaudi's designs?
"I went to Barcelona when I was a student to see Gaudi," she answers. "I went to the Sagrada Familia, Parc Güell, and Casa Mila. I thought the organic and structural rationale of their forms was very beautiful."
Nagayama's next project is no less ambitious – designing the tallest building in Japan.
"I am currently designing the low-rise part of a super-high skyscraper, which will be the tallest in Japan. We wanted the façade to express the idea of activity itself , so we wrapped a walkway around the building which is 2 kilometres long and 60 metres in height. Escalators and lifts are the basic way of getting around inside the skyscraper, but this is also a building that you can climb up on foot. The pavements around the building turn the front-facing part of the building into a street-level shop window, allowing the activity inside to spill out."
Tokyo's capacity to keep us surprised looks likely to thrive for a long time yet.
Steve John Powell & Angeles Marin Cabello
How to get there 1-29-1 Kabukicho, Shinjuku City, Tokyo Tokyu Kabukicho Tower is a few minutes' walk away from Seibu-Shinjuku Station and JR Shinjuku Station. The most convenient way is to take one of the shuttle buses to and from Haneda and Narita airports, which stop directly outside the basement of the tower. Or you can catch an express bus from Tokyo Station to Sawara. The bus leaves from the Yaesu exit and the journey takes 90 minutes.