The art of watching sumo – The july 2023 Tournament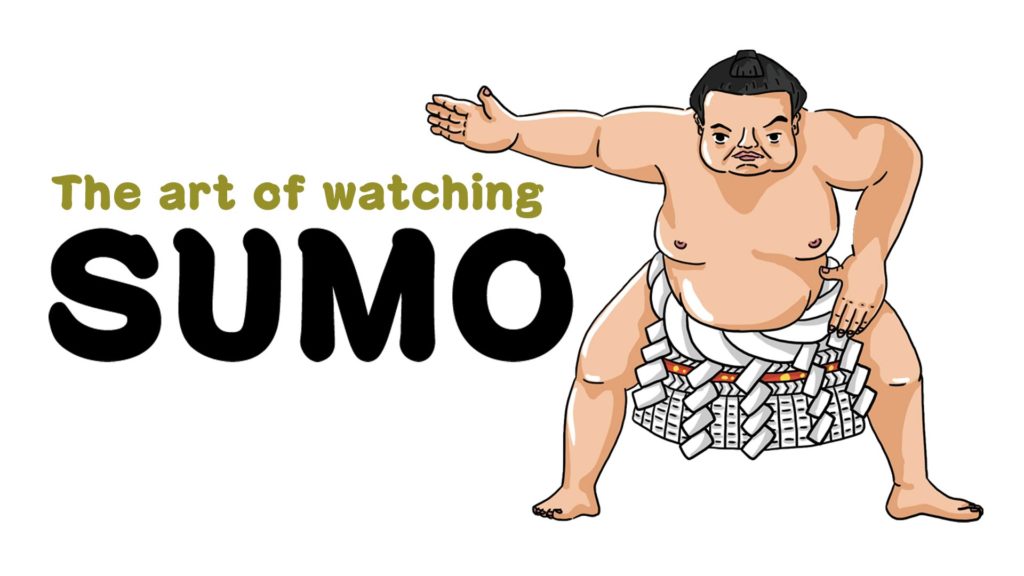 The July tournament in Nagoya from Sunday 09/07 to Sunday 23/07/23 
Resurrection, promotion and new hope are perhaps the terms that best sum up the last two months in the world of sumo.
Resurrection, that's how you could describe the return of yokozuna Terunofuji to the dohyo. However, this was hard won due to his knee injuries which forced him to be absent for six months. His participation was therefore eagerly anticipated. With only one defeat, Terunofuji brilliantly gained his eighth title, demonstrating that he's still worthy of the supreme title.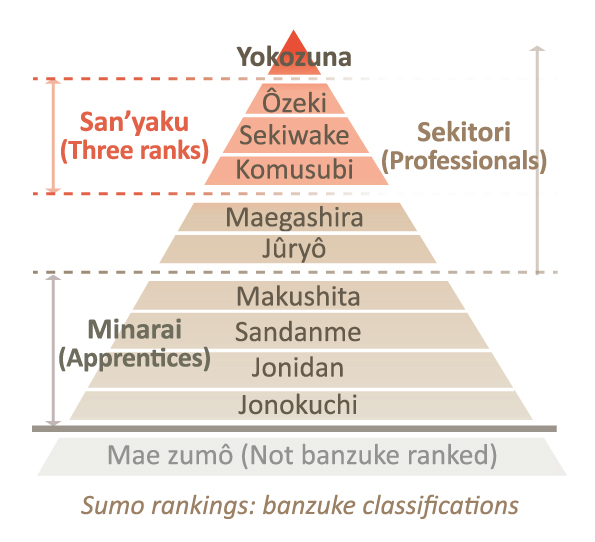 Yokozuna
At the top of the pyramid is the title of yokozuna — once earned, it lasts for life. To achieve this supreme rank you already need to be an ozeki, then win two consecutive tournaments. Unlike other titles a yokozuna cannot lose his title even if he is defeated. However, if his defeats continue he will have to resign to preserve his dignity.
Ozeki
The rank of ozeki comes just below that of yokozuna. Appointed at a full extraordinary meeting, he needs to have accumulated 33 victories during the previous three tournaments to be worthy of the title. If his defeats outnumber his wins he does not lose his rank immediately but becomes kadoban. To earn back his titlethe ozeki must score eight wins at the following tournament.
Asanoyama also continued his comeback by finishing the tournament in second place. The former ozeki was even in the running for the title for 13 days before losing out to the yokozuna. If he keeps this up, Asanoyama could regain the rank he held before his ban in July 2021.
Kiribayama'shopes of promotion have come true. The Mongol wrestler rejoins Takakeisho as ozeki, and has changed his name to Kirishima  for the occasion in honour of his current master. This is a commonly observed custom in sumo, considered to be a token of good luck when attempting to gain a major promotion. 
The future of sumo looks very bright with the arrival of young hopefuls who are just starting out, three of whom were trained by former yokozuna Hakuho. They are Hokuseiho and Hakuoho in the first division, and Kiho in the second. If, like me, you were sad when Hakuko retired, it's gratifying to note that he has already been crowned with success in his new role as a master.
Yohann Valdenaire
Illustration: POSTICS
To ensure you miss none of the action, visit the NHK WORLD-JAPAN websitefrom 9 July, where edited highlights will be broadcast.