No.106 [COMMERCE] The secret and art of renewal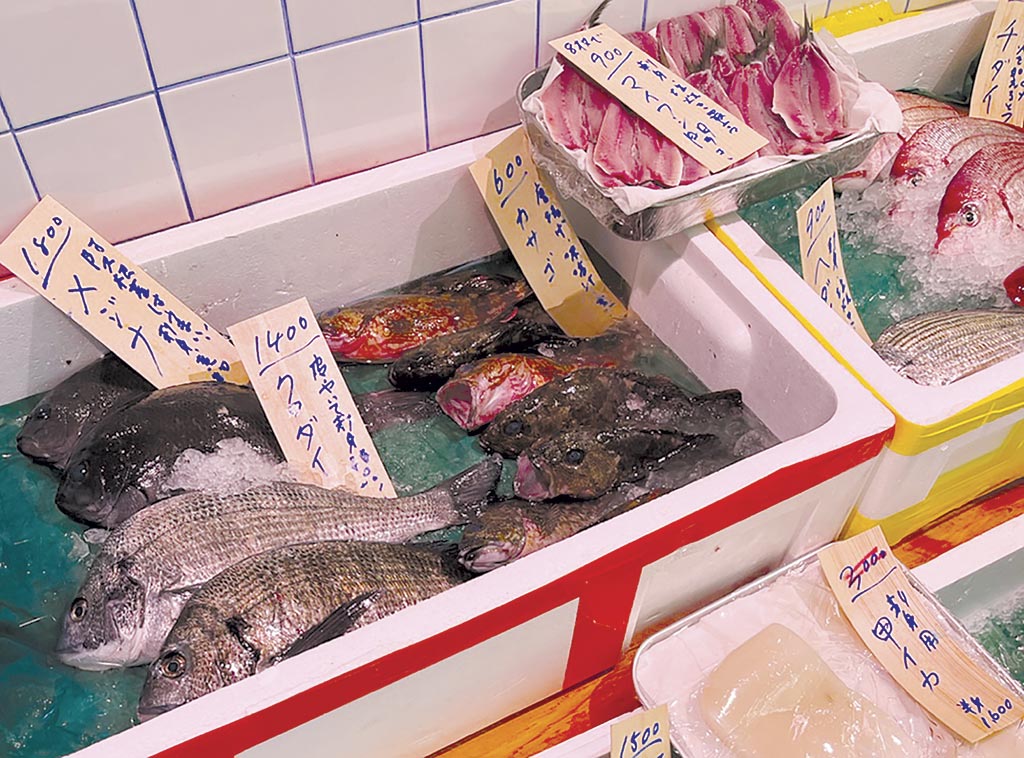 Thanks to the commitment of local people, a fishmonger has opened in a neighbourhood in decline.
In Japan, as elsewhere, local businesses are rapidly being replaced by large supermarket chains and online shopping. Once bustling districts now feature rows of permanently closed shops; they are becoming what is known in Japanese as shatta shotengai (shopping district with closed shutters). But that is not to say that every small shopkeeper has thrown in the towel. One new initiative first saw the light of day five years ago, the opening of a community fishmongers in Kamakura, in collaboration with the fishermen from the city of Akune in Kagoshima.
It all began thanks to the inhabitants of Imaizumi district, which is situated at the top of a hill where a large number of elderly people live and where all the shops had closed one after another. Faced with this problem, about twenty local inhabitants set up a scheme partly to solve the problem and partly to create a social hub.
To start with, they organised events in collaboration with small, independent fishermen from Akune and, following successful sales of fish, they decided to make the scheme permanent and opened a fishmonger's in a deserted shopping district by launching a crowdfunding project.
As a consequence, the Sakanaya Marukama fishmonger's opened in April this year. Fish is delivered every day by aeroplane and it is so fresh that it can be eaten raw. If requested, the fishmongers are able to prepare sashimi; in addition, ready meals are on sale as in years gone by, so that customers are able to discover a multitude of ways to eat fish. Seafood from Kamakura is also available there.
Formerly, local shops were owned by professionals in the trade: bookshops, record shops, and market gardeners also gave advice about books, music, and fruit and vegetables. Here, too, the employees can give the customers advice (the best way to prepare fish, simple recipes, etc.). Being more than just a retail outlet, this fishmonger's hosts courses for secondary school students from the town of Akune, offers cookery classes and organises occasional sales in other neighbourhoods. In fact, the fishmonger has become a meeting place for customers from every background (young mothers with their children, the elderly, people from other districts and so on). Since then, other shops have opened in the same street: a traditional café, a small tableware shop and a shop selling made-to-order taiyaki (sweet fish-shaped cakes).
The best thing about this is the sense that this kind of initiative does not need to remain an abstract idea but is a feasible, realistic and achievable project.
While around a hundred fishmonger's are closing down every year, Sakanaya Marukama is a promising example of a community-led initiative where the project's two main players, the city of Kamakura and Akune's fishermen, are working together to provide a solution for everyone.
Sekiguchi Ryoko