No53 [HARUYO'S RECIPE] GYUNIKU NO SHIGURENI (Beef with ginger)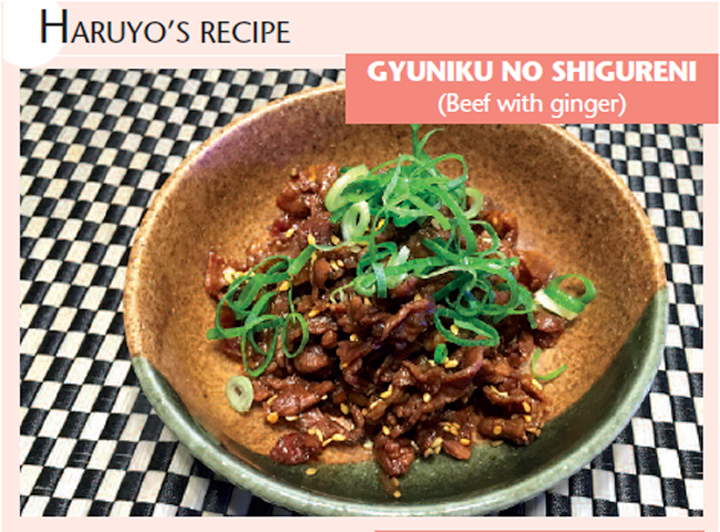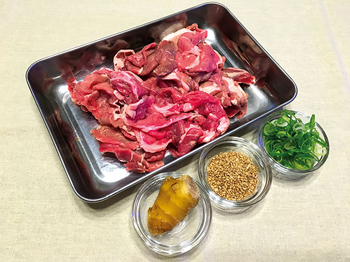 RECIPE
1 In a saucepan, pour the sake over the beef.
2 heat until the sake evaporates.
3 add water and bring to a boil.
4 add the spices and ginger.
5 cook until the juices evaporate.
6 add the sesame and mix everything together.
7 Serve and enjoy.
Tip
We recommend using finely minced beef. otherwise, cut the beef into thin slices. This beef with ginger can be kept for about a week in the fridge. you can also eat it cold. a perfect addition to your bento.
INGREDIENTS (Serves 4)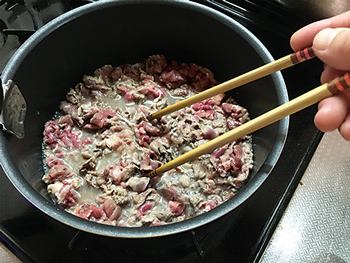 300g minced beef (or cut into thin slices)
20g ginger cut into thin slices
75ml sake or white wine
200ml water
25g sugar
20ml mirin
60ml soya sauce
15g toasted sesame seeds
5g leeks (thinly sliced)