No37 [Event] Experience Japan through cinema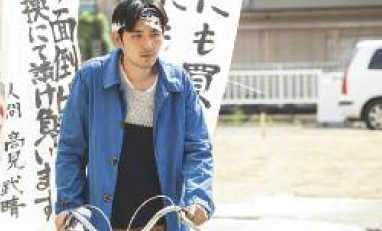 Ikiru: the highs and lows of life in Japanese cinema takes Kurosawa's film Ikiru (1952), a humanistic portrayal of a salaryman facing a terminal illness, as a starting point. This programme challenges the incredibly broad question of human existence by looking at the way in which Japanese filmmakers have been observing and recording people's lives, and how people across the ages persevere, negotiate and become reconciled to the environment and situation they live in.
Additionally, 2016 marks the fifth anniversary of the Great East Japan Earthquake, a disaster that caused the loss of many lives, but also a time when many also demonstrated the strength and perseverance to carry on. Even if the programme includes many films that are not directly related to the disaster, it is nevertheless timely to pause and reflect on human life and its depiction in Japanese cinema. During a tour of 12 cities nationwide (tBc), the programme will feature films from a broad range of genres, including classics by legendary Japanese filmmakers, documentaries, contemporary films and the latest anime blockbusters. From the newly released work A farewell to Jinu (2015) by Suzuki Matsuo, to the classic A Japanese tragedy (1953) by old master Kinoshita Keisuke, and from anime feature films to new documentaries being shown for the first time, this programme showcases real lives of different Japanese people in a manner that is as entertaining as it is informative.
It will feature female director Tanada Yuki's cosplay-infused infidelity drama the cowards who looked to the sky (2012) and noriben–the Recipe for fortune (2009), a tale of a single mother and her quest to be independent by opening a lunch-box shop. The programme also explores the issue of Japan's ageing society by screening pecoross' Mother and her days (2013), a heart-warming tale about a mother suffering from dementia and her son. Japanese cinema may not be unique in its focus on the lives of the individual, but it is in the intimate representations of people such as these that the country's filmmakers really excel, suggesting a commonality in all of human existence that is profound and universal.
5th – 11th February 2016 at ICA, London. 5th Feb. – Late March 2016, nationwide. Ticket prices and booking information: TBC