No54 [HARUYO'S RECIPE] Chikin katsu (fried chicken cutlets)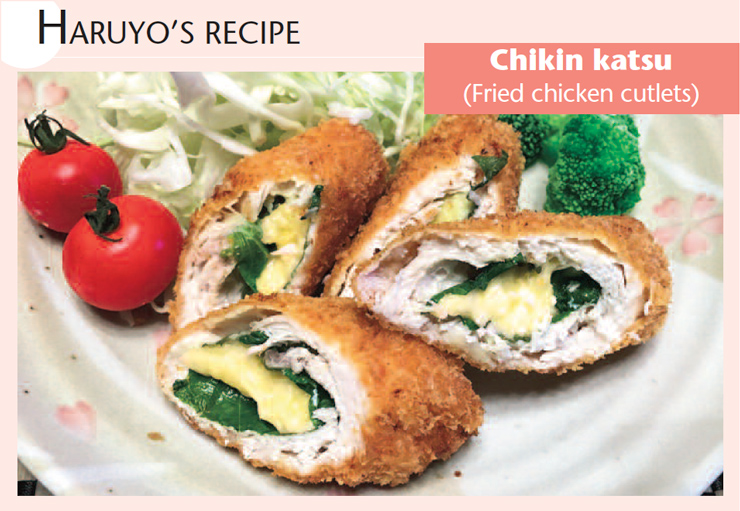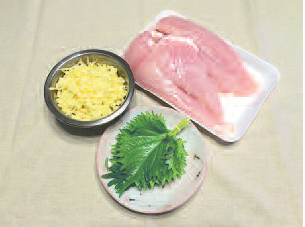 RECIPE
1 Remove the chicken skin and cut the flesh into 10 fillets.
2 Place the fillets between two sheets of cling film and flatten them with a rolling pin.
3 Place a shiso leaf and some cheese on top of each fillet.
4 Roll the fillets tightly around the fillings.
5 To make the breadcrumb coating, beat the egg then add the flour. Whisk together well and add the water.
6 dip the chicken rolls into the egg mixture and then cover with bread crumbs. make sure the chicken rolls are completely coated.
7 heat the oil to 160°c and fry the chicken for 10 minutes.
8 drain well and serve.
Tip
you can use either chicken breasts or drumsticks.
If you can't find any shiso, replace with basil.
INGREDIENTS (Serves 5)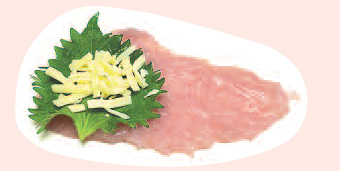 60g to 80g of cheese 10 shiso leaves (available from a chinese or Japanese food store).
For the bread crumb mixture:
1 egg
50g flour
60ml water 1
00g bread crumbs
oil