No.96 [EVOLUTION] Kotobuki-cho has gone grey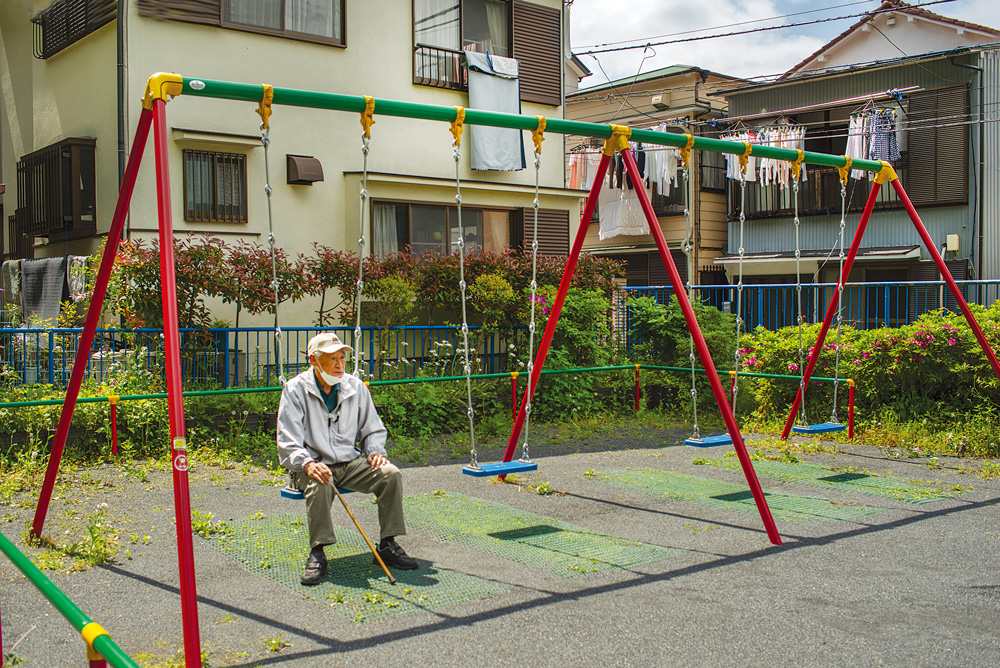 Formerly a base for day labourers, the district has undergone profound changes over the past 30 years.
In Yokohama there are many districts with auspicious names – Horai-cho (Sacred Mountain), Kogane-cho (Gold), Hinode -cho (Sunrise), Fukutomi-cho (Wealth and Good Fortune) and Choja-machi (Millionaire). They can be found on the far side – some would say the wrong side – of Kannai and Ishikawacho stations, the points of entry to Chinatown's eateries, Motomachi's upmarket shopping street and Yamashita Park waterfront. Those auspicious sounding neighbourhoods are located further from the sea, encircled by the JR Negishi Line, the Metropolitan Expressway and the Ooka River. In the middle is Kotobuki-cho whose name – meaning Best wishes or Longevity – is particularly appropriate for the area, which will become clear shortly.
The odd thing about all these places is that they rarely, if ever, appear in official literature about Yokohama. In 1990, for instance, Yokohama City University published a massive book to celebrate the city's 100th anniversary. However, Kotobuki-cho is never mentioned in its 300 pages. This appears strange at first glance, because throughout history, the district has played an important role in Yokohama's growth. However, commemorative projects tend to omit the city's unsavoury parts, and many people prefer to keep this area out of the spotlight. After all, Kotobuki-cho has been one of Japan's three main slums for many years, along with San'ya in Tokyo and Kamagasaki in Osaka.
To be sure, entering Kotobuki-cho feels like stepping into a parallel world far removed from the rest of the city. Its wide straight streets are mostly clean, but often deserted. There are relatively few people around – mostly old men – and even fewer cars. On the other hand, the place is full of bicycles. They are everywhere, and you are left wondering if they have been parked by their owners – who are nowhere to be seen – or just abandoned.
A walk around the neighbourhood reveals the presence of quite a few bars and izakaya (taverns) where you can hone your singing skills with a little karaoke. Indeed, you can see people drinking at any time, sometimes even outdoors – another unusual thing for a Japanese city. Then there are bento shops (packed takeaway meals), coin laundries and even showers, and a great number of doya (dosshouses) and other cheap hotels.
The overall impression is of a community that lives at the edge of Japanese society and does not care about, or cannot afford, the lifestyle on parade in the rest of the country. Yet, initially, things seemed to be going well. Originally a swamp, the whole area was reclaimed and developed when the port of Yokohama opened to foreign trade in the mid-19th century. Even the above-mentioned auspicious names were chosen as symbols of luck for a district that was expected to contribute to Yokohama's economic development.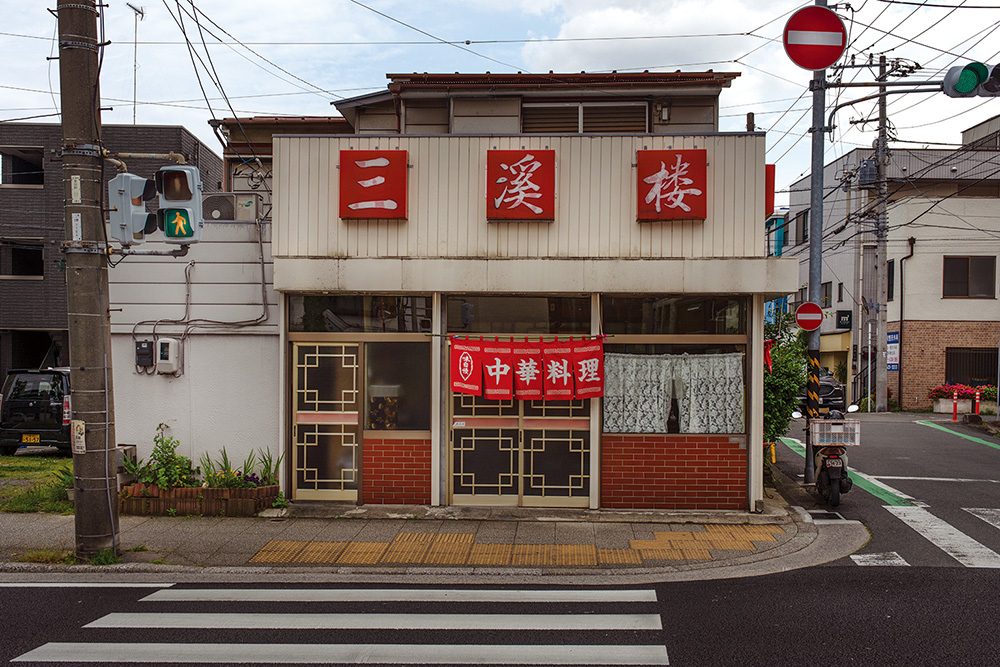 However, the whole area was burned down, like most of the city centre, during an air raid on 29 May 1945. After the war, Kotobuki-cho and the neighbouring districts were requisitioned by the U.S. military. At the same time, many day labourers arrived in Yokohama from all over the country to work at the port. Every day, 1,000 people were needed to unload the supplies that were shipped from the United States, and the port became even busier during the Korean War in the early 1950s when Japan played an important role as a rear base for the supply and transit of soldiers and materials.
Many of the dock workers lived rough in barracks, which were hastily put together in Hinode-cho and Kogane-cho along the Ooka River. However, when the American soldiers left Kotobuki-cho, in 1955, the city found itself with a vast vacant lot that was ready to be redeveloped. The employment office moved there from Sakuragi-cho, and simple lodging facilities were built to accommodate the day labourers. The first one, Kotobuki-so (currently Toyo-so) opened in 1956 and by 1963 there were more than 80. Many Koreans also moved in with the workers and quickly established themselves as the main landowners in the area.
However, the troubles were not over for Kotobuki-cho. In the following years, the yakuza (organised crime groups) began to challenge the Korean control over the area and introduced drug trafficking, gambling and prostitution. The overall sense of lawlessness was such that the district became known as Western City in reference to the Wild West portrayed in the then-popular cowboy movies.
The 1960s were years of high economic growth, and day labourers were in high demand in both the docks and the construction industry (those not lucky enough to find a job could always sell their blood at the local blood bank, which opened in 1961). More people arrived (including the coal miners who had lost their jobs during the industrial transition from coal to oil), and in the 1970s and 80s they were joined by foreign immigrants – Pakistanis, Koreans, Latinos, and especially Filipinos.
Even documentary film director Ogawa Shinsuke became fascinated with Kotobuki-cho. He sent his crew to live among the day labourers for ten months and in 1975 released "Heigh-ho! Kotobuki, City of Free Workers". Ogawa's film focuses on the mix of poverty, discrimination, loneliness, despair, anger and sadness that undoubtedly characterised the area at the time: workers lying drunk in the street, mountains of trash scattered everywhere, and daily fights between rival gangs. On 10 May 1978, even the local police station was attacked by two men who threw a Molotov cocktail.
Outsiders – the "normal" people – considered Kotobuki-cho a scary place to be avoided at all costs. However, for foreigners – dock, road and construction workers, and their female counterparts, such as maids, entertainers and prostitutes – many of them overstayers with no valid visa, Kotobuki-cho was a sort of paradise: a home away home. It was a little universe that they would only leave to go to work, bargain hunt at the flea market in Odori Park or, in the case of the Filipinos, Sunday mass at a church in Yamate, a 20-minute walk away.
At its peak, the couple dozen blocks that comprised the district were home to about 5-6,000 workers. Then, at the end of the 1980s, the economic bubble burst and, as much of the dock work became automated, the number of job vacancies steadily decreased. Many people looked for work elsewhere and the foreigners went home. As for those who remained, they got too old and weak to withstand the harsh conditions of those physically demanding jobs.
Today, out of the 3,474 people who live in Kotobuki-cho (according to a City of Yokohama survey in 2021) fewer than 1,000 are actually employed. A lot of the jobs available are also different from the past when unskilled workers were welcome as long as they were young and strong. Now it is all about knocking down, not building, and demolition work requires skilled people. A typical job vacancy reads: "General housing demolition work, 2 people, 8:00-17:00, 10,000 yen (£ 61,5)".
The majority of Kotobuki-cho residents, however, are over 60 years old and receive welfare benefits and other services such as medical care and financial aid. You see them everywhere, shuffling around on their bad legs, some of them pushing walking frames, others being helped by welfare workers. A lot of them now depend on welfare payments to survive. The city of Yokohama used to demand welfare applicants had a residential address – thus keeping most doya lodgers from getting help but in the early 1990s the local day labourer union and civil rights groups successfully lobbied to do away with this rule.
In the end, Kotobuki's name has become a self-fulfilling prophecy as its core population has become old. With age, the overall atmosphere has changed as well. Nobody lights fires in the street anymore, and the illegal dumps of broken TVs, furniture and even cars that were still common 20 years ago are gone. Drunks sleeping outdoors are hard to find, though judging from all the liquor stores, drinking is still a local pastime. On a corner of Kotobuki-cho's main intersection, for instance, stands a grocery and liquor store that seems to be the main centre of attraction in the neighbourhood, and arguably its liveliest place: there is always a group of people gathered in front of it, drinking and chatting. The other local vices besides drinking are betting and gambling, as evidenced by Boatpier Yokohama, the red-fronted, massive five-story Boat Race betting shop and, according to the residents, the yakuza-run illegal gambling halls located who knows where.
These things aside, though, Kotobuki-cho feels different. It can take time to overcome prejudice, and those who have never set foot here still talk about it in hushed voices and worried tones. Yet the truth is that far from being a dangerous place, Kotobuki-cho has become a place for pensioners, albeit of a rather special kind; a sleepy town whose residents live and move in slow motion. During the daytime, most streets are almost deserted, and theft and crime levels are low. According to the police, incidents are the same as in other areas in Yokohama.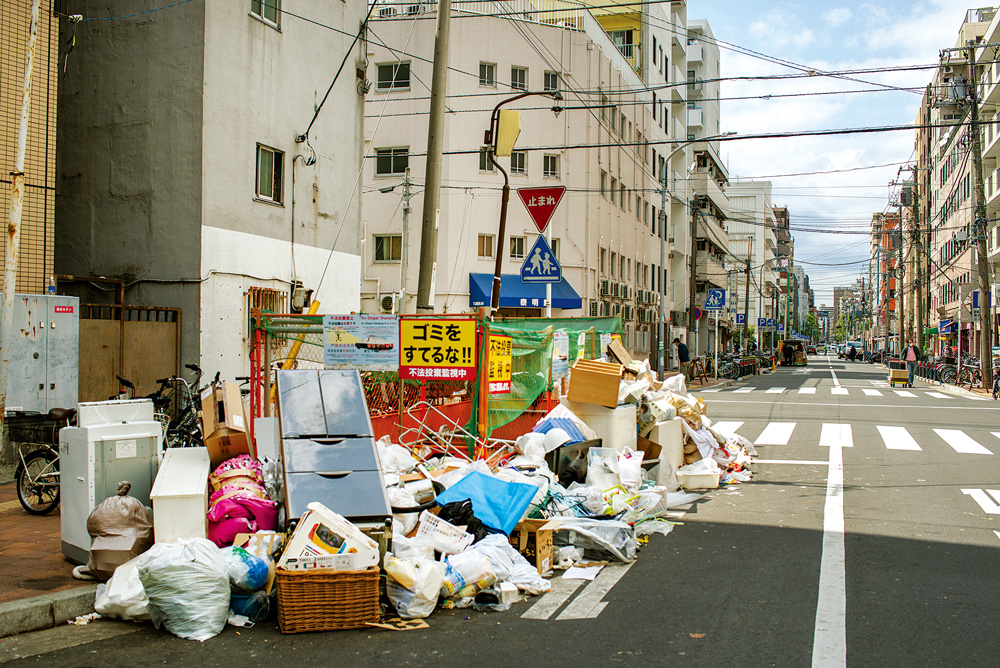 Even the local townscape looks a little different as some of the area's main features are gone, including the labour exchange on Kotobuki-cho's main intersection. In its place, they have built a social welfare centre as the local authorities' main worry now is how to look after this increasingly elderly population – people who came here looking for work when they were in their late teens and have lived in Kotobuki-cho for the last 40 or 50 years.
Elsewhere, the traditional bars and cheap hotels have been joined by new welfare centres geared toward the dominant demographic. Until 2018, for instance, the Chrysalis Dining Room offered simple, dirt-cheap set meals that included rice, miso soup and a main dish. The NPO (nonprofit organisation) that ran the place one of the many that were active in the area – managed to keep the costs low thanks to donations of rice and other ingredients.
Now that this dining room has closed, cheap meals can be found at Kiraku na Ie (Carefree House), a facility for elderly people over 60 years old. Operated by the Kotobuki District Neighbourhood Association, this is a place where people can meet and even take a bath. Across the street from Kiraku na Ie is Clean Centre. Opened in 2008, this facility's main purpose is to offer employment to people with disabilities and those who have been excluded from job opportunities due to alcoholism, drug addiction and mental disorders.
All these people still live in the plethora of cheap accommodation found everywhere in Kotobuki-cho. About ten years ago, there were 110 such lodgings with a total of 7,733 rooms, 1,600 of which were vacant. The City of Yokohama has used some of them, the main difference being that the old buildings have been renovated to make them easy-access environments, and in some cases, the tiny three-tatami-mat rooms have been modified to include a nursing bed and a wheelchair.
Speaking of accommodation, the biggest news in the last 15 years has been the arrival of budget travellers and backpackers, attracted by the area's extremely basic but cheap hotels. It is also in a good location within walking distance of some of Yokohama's main attractions including Chinatown and Yamashita Park. The centre of this new activity is the Yokohama Hostel Village whose colourful front office is in stark contrast to the doya's gloomy-looking exteriors. The hostel opened in 2005 to address the problem of rising vacancy rates in local accommodation, which stood at 20% at the time. An early example of "social entrepreneurship", whose aim is to change Kotobuki-cho's public image and create new job opportunities for the locals, which could have a positive impact on their lives. In this respect, it can be viewed as contributing to regional revitalisation.
In practical terms, this has meant the renovation and remodelling of disused lodging facilities to welcome tourists. Currently, the hostel has three facilities: the Hayashi Kaikan building, mainly used for short stays, the LB Flat for longer stays, and the ASIA building, which provides small apartments for up to four or five people. Rates for one guest start at 3,400 yen and get even cheaper for longer stays or group bookings. Granted, the cheaper rooms are tiny (5.5 square metres) which means there is barely space for a futon, but they come equipped with a TV, refrigerator, air conditioner and free wi-fi. All the action revolves around the front office where many social events such as parties and free movie nights are held.
The project has proved very popular, and the foreign-sounding voices of the old Asian workers who used to call Kotobuki-cho their home have been replaced by those of the many budget travellers attracted by the cheap prices. Before the pandemic put a break on inbound tourism, you could even witness the odd and slightly surreal scene of Western backpackers and old Japanese men sharing a laugh and trying to have a conversation.
When Yokohama first evolved in the 19th century, it was modelled on Western cities, and the feeling of being abroad could be enjoyed while remaining in Japan. Even now, in a sense, albeit for different reasons, Kotobuki-cho is a place where one can still experience that odd sense of dislocation. Next time you come to Japan, you might want to check the place out.
Gianni Simone