No42 [Restaurant] Sushi at a ramen bar? Whatever next!?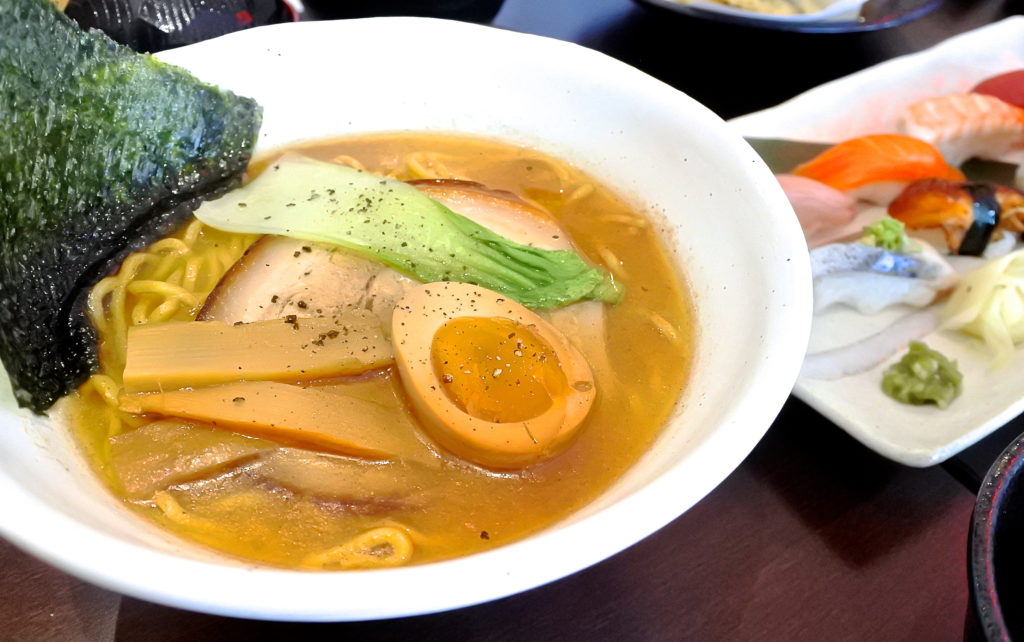 Ramen culture now has firm roots in London, but what is the next step when ramen alone won't cut it?
The culture of eating out in Japan is a culture of specialised restaurants and individual dishes that each have their own character. This goes for sushi, soba, udon, tempura and eel dishes… and of course ramen too.
The first year in London's current era of ramen was 2012, when Ittenbari, the city's first truly authentic ramen establishment, opened. After that an Australian chef took his thick pork bone soup and offered the city a different ramen experience with Bone Daddies. Following on, even more competitors threw their hats in the ring, one after another, with Shoryu, Sasuke and Tonkotsu bringing further excitement to the London ramen scene. This period saw ramen in London become synonymous with the "tonkotsu" variety made with pork bone broth, and that perception was firmly cemented with the arrival of tonkotsu ramen from Fukuoka, the native home of the dish. But the heart of ramen is far more than just tonkotsu…
Two of the top ramen establishments in London take great care with the fish and shellfish stock soup that is a fundamental and orthodox part of Japanese food culture; Ittenbari and Sasuke. The latter of these, Sasuke, was actually founded by the team that set the fuse for the London ramen explosion when they hit success with the former, Ittenbari. The innovations that Sasuke made began with the introduction of a casual izakaya style menu that considered the needs of the clientele, but at their Piccadilly branch that opened in March this year they have installed a sushi counter of all things, transforming it into a unique new kind restaurant where you can snack on sushi alongside your ramen, sushi from a ramen bar?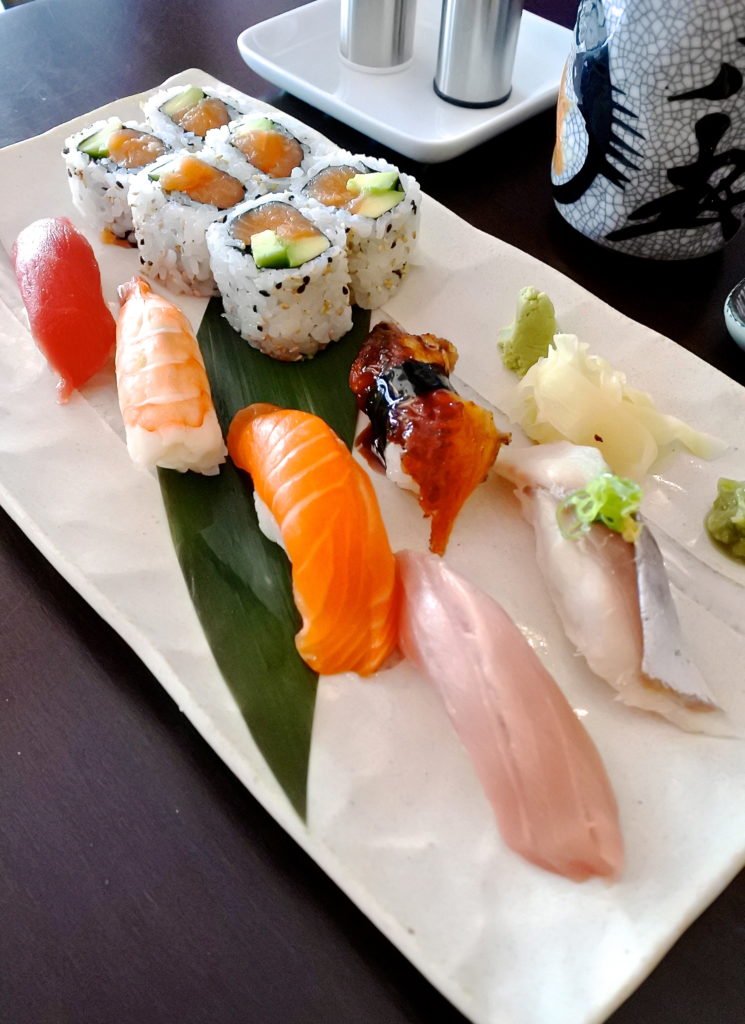 The idea of ramen and sushi together may cause some to blanche, but it is too soon to dismiss this curious new phenomenon. To obtain the same level of elasticity in his noodles as you get in Japan, the proprietor of Sasuke turned his back on the London market and set his eyes on a noodle maker in New Jersey that supplies the ramen trade in New York, a city that boasts no less than 200 such establishments. From this trader he imports noodles made using the same techniques employed in Japan. Mr. Sasaki, the current manager of Sasuke, is the heir to a family with a long history in soba noodles, and the thick fish stock soup that he gives his approval to is only possible through great entrepreneurial effort, relying, as it does, on mackerel, shrimp, scallop and flakes of skipjack tuna that face import restrictions and have to be sourced from routes through Europe.
This striving for authenticity has now extended to sushi, with a focus on tuna, including a tuna set meal featuring minced fish and tatsutaage (meat and fish seasoned with mirin and soy sauce and deep fried) salad served in the evenings. The sushi here uses nothing but the best bluefin tuna, and amazingly it is not even frozen but 100% fresh. Even though you are in London, you will find an eminent and skilled sushi craftsman making the mouth-watering fare at this underground sushi counter.
Ramen bars are now yesterday's news. This is London, and a restaurant can have two specialities if it wants. Ramen and sushi together are the way of the future.

Reference
Sasuke Ramen Piccadilly Circus
5 Panton Street, London, SW1Y 4DL U.K.
Mon-Sat: Lunch 12:00-15:00 / Dinner 18:00-23:00
TEL: +44 (0)20-7930-5088
http://sasukeramen.co.uk/
EKUNI MAYU