No56 [LOVE AT FIRST SIGHT] A warm welcome to Inase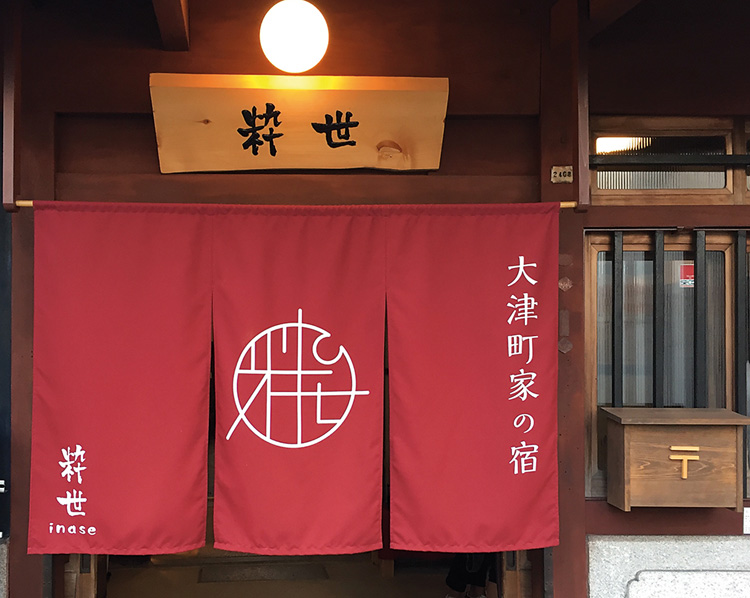 Otsu offers visitors a range of accommodation. From luxury hotels on the shores of Lake Biwa to Enryaku-ji Temple, where you can stay in a modest room, one is spoilt for choice. Among the numerous available places in the lakeside city, Inase stands out for its character and high quality service. It opened in the city centre in 2017, and is the first guesthouse to be located in a house once occupied by a rice merchant. The owners have spent more than six months in restoring and fitting out the building, and have preserved the 1930's decor. The ceilings, the upstairs windows as well as numerous other exposed features have created a place that's full of history. The long corridor where the original kitchen can be found leads to Bansho, the most beautiful bedroom, which benefits from an en-suite bathroom (from 7,500 yen per person). It looks out over an attractive Japanese garden, reflecting the period decor of the master bedroom, which also serves as a dining room at breakfast time and somewhere to welcome friends. The other four large upstairs rooms have shared access to showers and a bathroom looking out on to the garden (from 6,500 yen per person).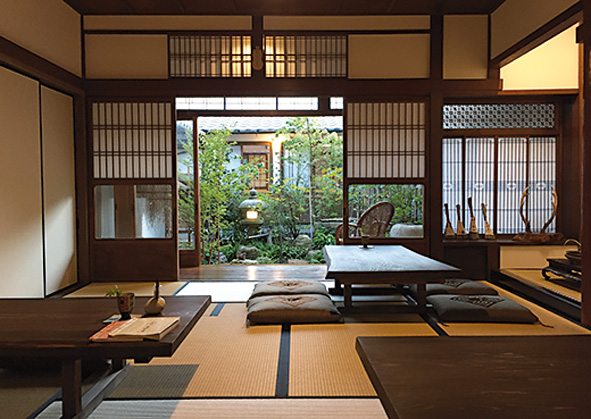 The warmth of the welcome ensures travellers settle quickly into this unusual place, filled with the delicate smell of rice straw. With an emphasis on quality rather than quantity – Inase can accommodate a maximum of 17 people –, the owners focus on communicating with their guests to put them at ease, and regularly arrange activities to familiarize them with local traditions. It's an excellent way of getting to know Japan away from the usual well-trodden tourist track.
ODAIRA NAMIHEI
3 chome-3-33 Nagara, otsu, 520-0046 shiga
Tél. +81-77-510-0005 – www.inaseotsu.com
15 minutes on foot or 5 minutes by taxi from
jR otsu station. 5 minutes on foot from
Hama-otsu station on the Keihan line