[IN THE EYE OF ERIC RECHSTEINER] Nakagyo Ward, Kyoto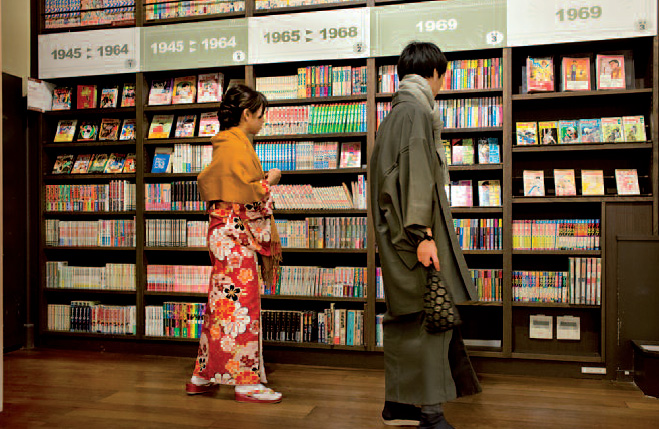 © Eric Rechsteiner
Nakagyo Ward, Kyoto
Opened in 2006 in part of a former primary school, the Kyoto International Manga Museum aims to demonstrate the diversity of this form of expression, which is a hallmark of contemporary Japanese culture. The museum is located on three floors and resembles an enormous library, allowing visitors to immerse themselves in the fascinating world of manga.
[HISTORY] Manga to explain manga
In japan, the medium of manga is used in all manner of ways, sometimes allowing certain complex subjects to be more easily grasped. History, science, even politics have turned to manga to reach out to those people inclined to avoid the usual methods of acquiring knowledge. The publisher Kadokawa has just published Manga de wakaru manga no rekishi ("The history of manga explained through manga", not published in English). Thus manga has come full circle…
[TREND] A business in crisis
japanese publishing is not doing well. It's not a new phenomenon, but it's getting worse and is increasingly affecting the manga sector. According to the latest figures from the Research Institute for Publications, published at the end of December, the sector's turnover fell by 12% during the first 11 months of 2017 compared to the same period in the previous year.