No.85 [HARUYO'S RECIPE] TONYU NO PIRIKARA TONJIRU(Spicy pork soup with soya milk)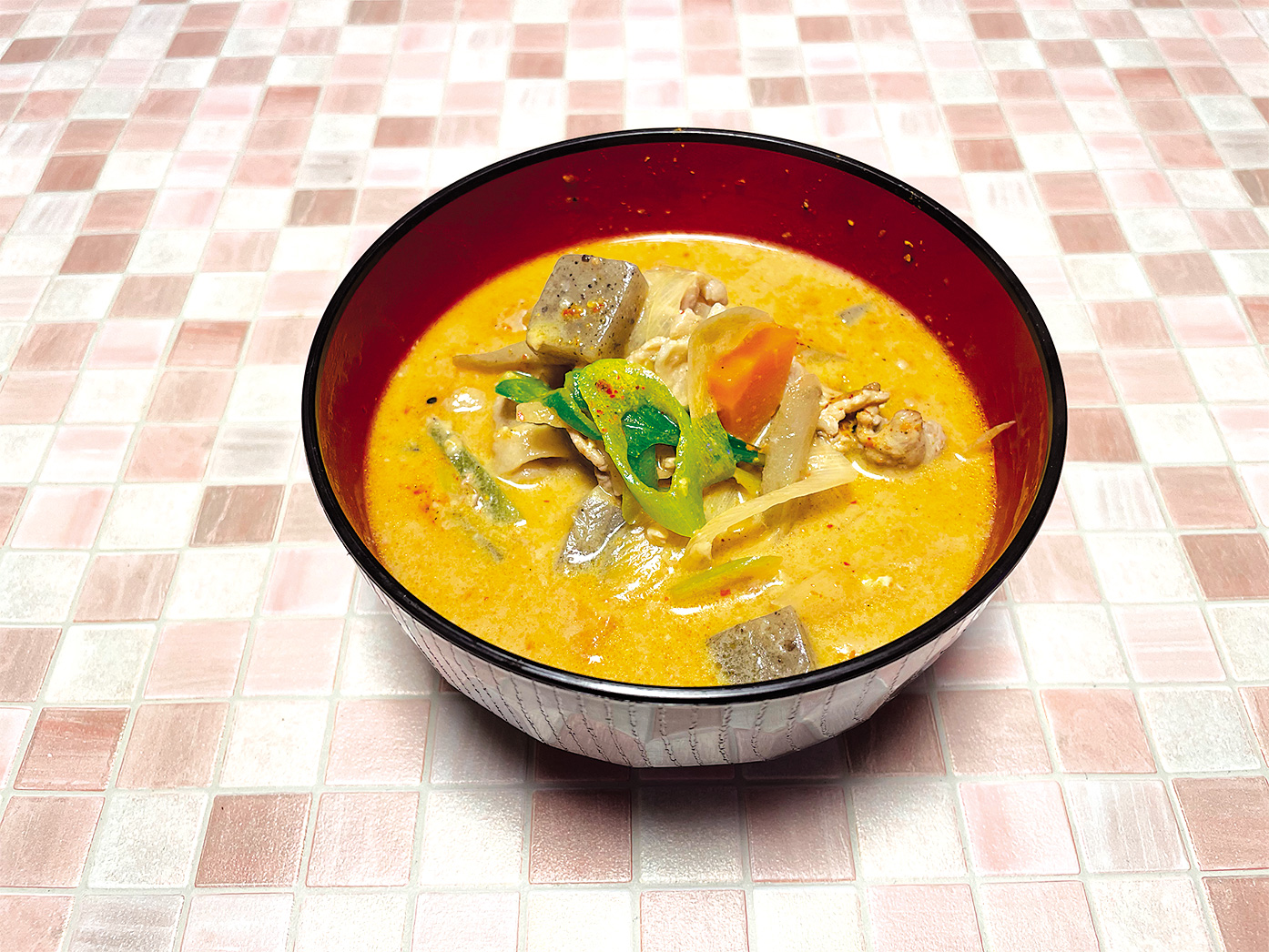 TONYU NO PIRIKARA TONJIRU
(Spicy pork soup with soya milk)
RECIPE
1 -Chop the white radish and carrot into small wedges.
2 – Slice the leek and the salsify.
3 – Dice the konjac and the fried tofu.
4 – Chop the pork into 4-5 cm pieces.
5 – Heat the oil in a saucepan.
6 – Brown the pork then add the tobanjan and garlic. Mix together well.
7 – Stir in the white radish, carrot and salsify.
8 – Add the konjac, leek and fried tofu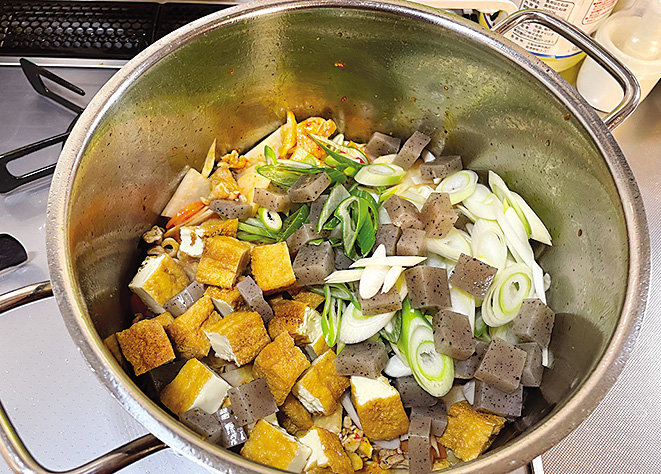 9 – Stir together well. Add the water and dashi powder.
10 – Cover and boil for 10-15 minutes.
11 – Dissolve the miso in some stock before adding it to the saucepan. Add the soya milk and heat up.
12 – Serve hot.
Tips :
Do not boil once the soya milk has been added.
INGREDIENTS(for 4 people)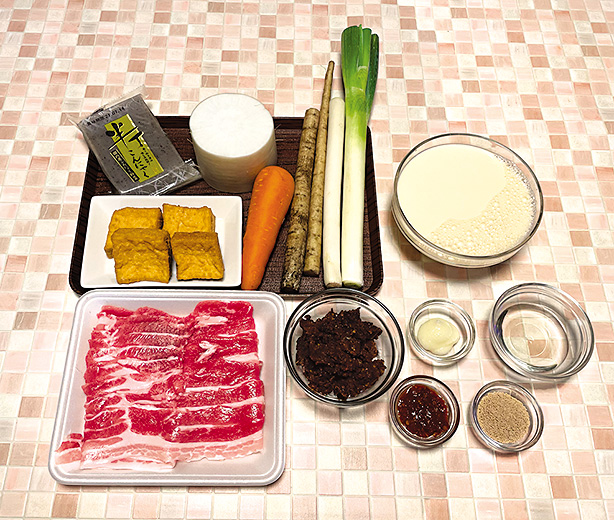 300g thinly sliced pork belly
white radish (about 300g)
1 carrot
1 small leek (about 100g)
1 salsify (about 50g)
1 small konjac (about 130g)
4 to 6 pieces fried tofu (about 300g)
2 tablespoons oil
2 teaspoons tobanjan (chilli bean sauce)
1 teaspoon grated garlic
1 litre water
2 teaspoons powdered dashi (soup stock)
8 tablespoons miso (fermented soyabean paste)
50 cl soya milk