No.95 HARUYO RECIPE OPEN INARI-ZUSHI (Fried tofu pouches with rice)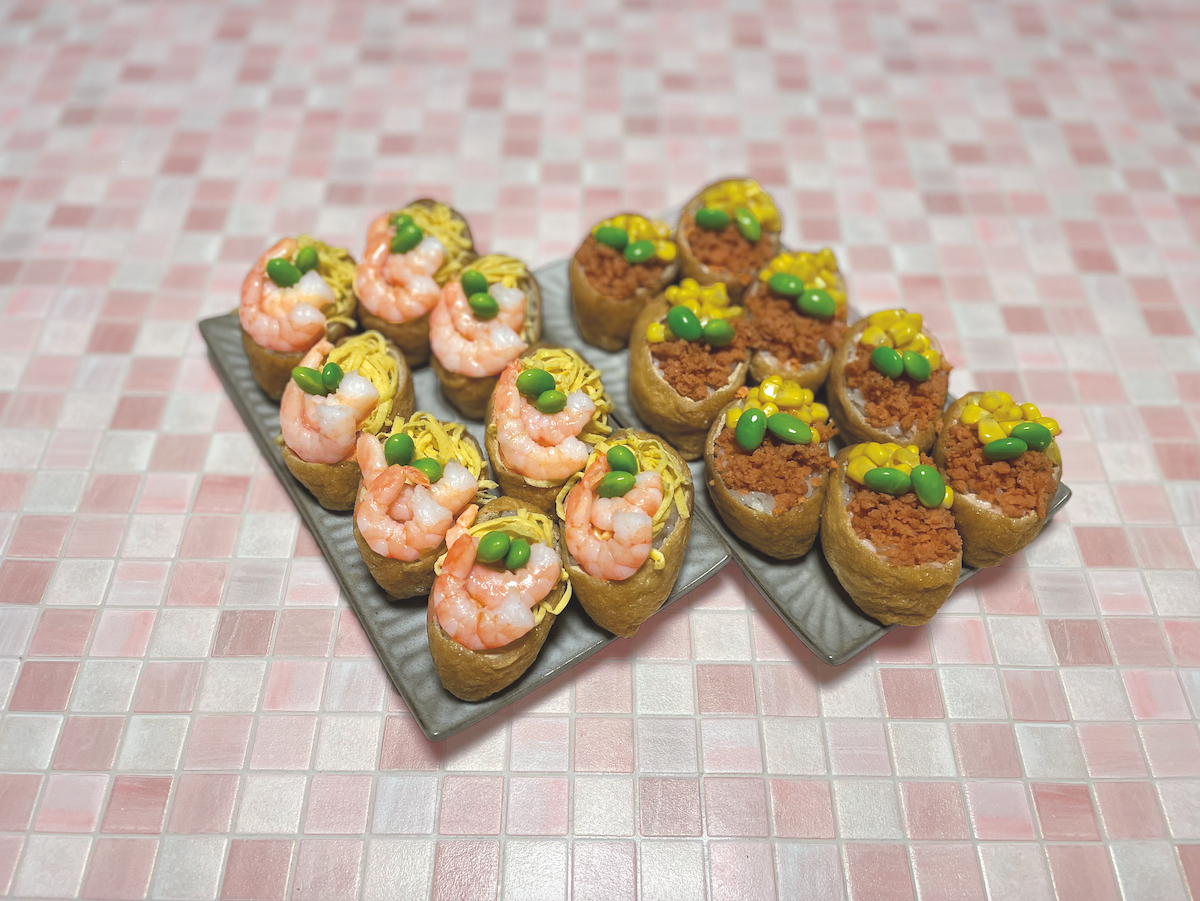 RECIPE
For the aburaage:
01 – Rinse the aburaage in boiling water to remove grease.
02 – Cut in two and open up.
03 – In a saucepan, boil the stock, soya sauce, mirin and sugar.
04 – Add the aburaage to the pan and simmer for 15 minutes.
05 – Allow to cool.
For the sushi-meshi:
06 – Mix together the vinegar, sugar and salt.
07 – Add the mixture to the hot cooked rice and stir well until absorbed.
For the garnish:
08 – Beat the egg, season with salt then cook like a pancake. Cut into thin strips to make the kinshi tamago.
09 – Cook the edamame and prawns in boiling water.
10 – Allow to cool.
To finish:
11 – Fill the aburaage with the sushi-meshi.
12 – Garnish.
INGREDIENTS (for 4)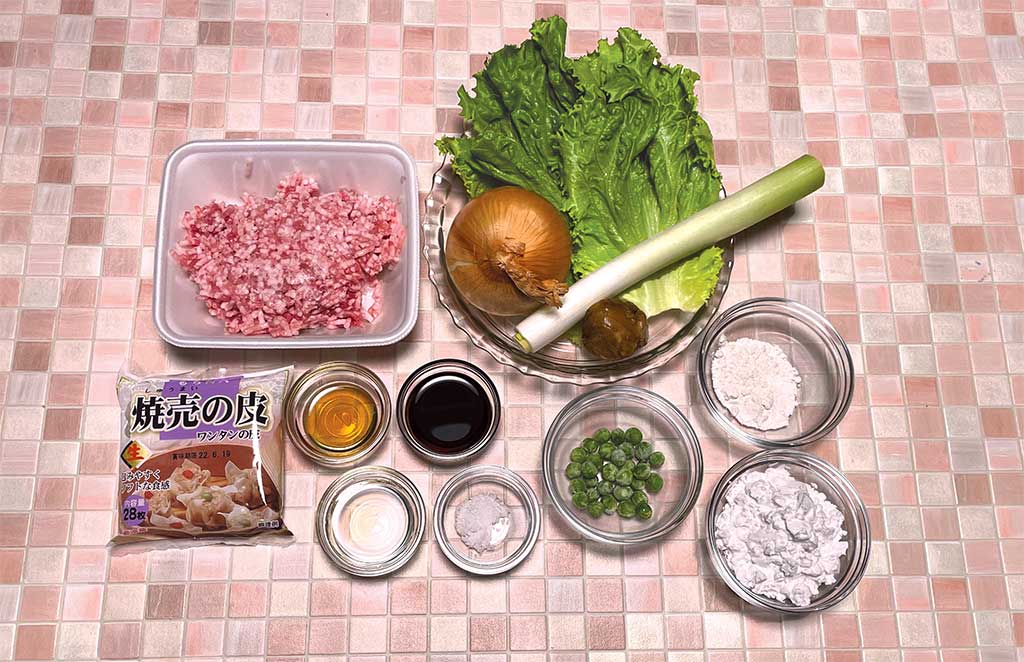 For the aburaage (fried tofu pouches):
• 8 aburaage
• 300 ml stock
• 2 tablespoons soya sauce
• 2 tablespoons mirin (sweet rice wine)
• 4 tablespoons sugar
For the sushi-meshi (vinegared sushi rice):
• 700 g cooked rice
• 3 tablespoons vinegar
• 2 tablespoons sugar
• 1 teaspoon salt
For the garnish:
• 16 small cooked prawns
• 30 g edamame (young soya beans)
• 1 egg for the kinshi tamago (shredded egg pancake)
• 50 g cooked salmon, flaked
• 30 g sweetcorn