No.93 [YURI'S RECIPE] Seasonal flavour "SAKURA SWEETS"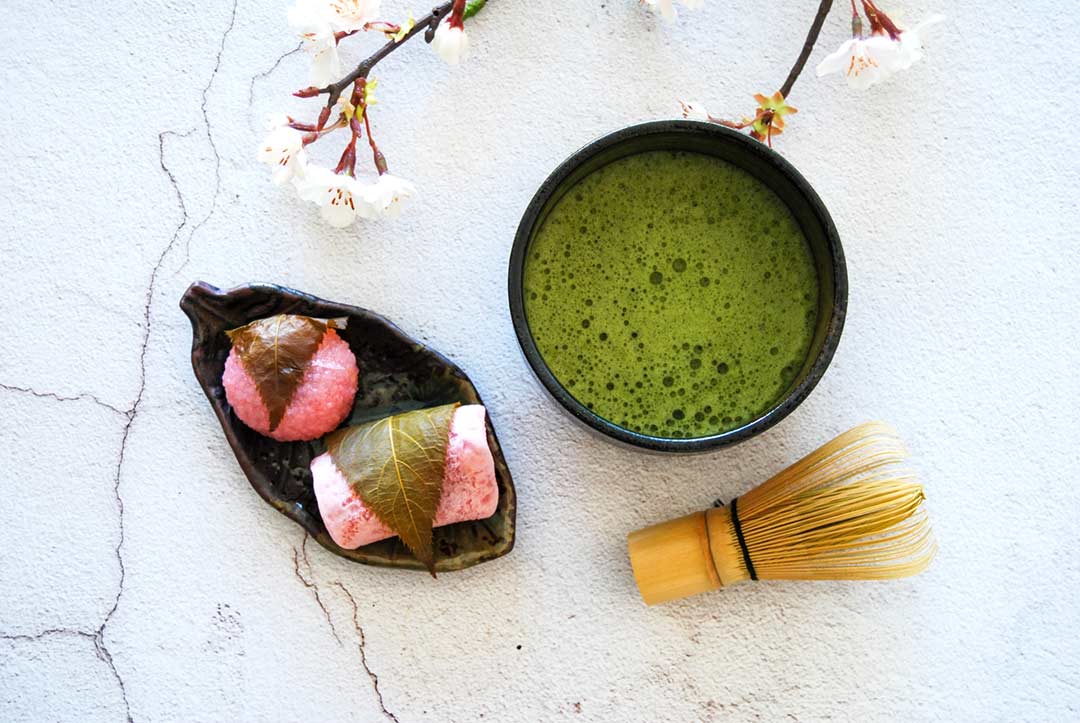 The beautiful cherry blossoms season has come. I have to say that the cherry blossom season is something most Japanese people love and look forward to.
After the long and cold winter, it is so lovely to watch the beautiful cherry blossoms in the warm spring weather and eat, drink, and talk with close friends and family under the cherry blossom trees. This is called 'ohanami' which means cherry blossom viewing. Not only can you enjoy watching the cherry blossoms like this, but also transform them into various foods.
I would like to introduce some sakura (cherry blossom) flavoured sweets, which look beautiful and taste delicious.
Sakura mochi, East vs West
Sakura mochi is one of the most famous Japanese sweets to eat when viewing cherry blossoms. Sakura mochi is a Japanese sweet with a cherry blossom flavour, but there are regional differences in terms of definition and how they are made.
1. Kanto style sakura mochi
A crepe-shaped rice cake made by wrapping bean paste and decorating with a leaf of cherry blossom. It was devised in 1717 by Yamamoto Shinroku, the gatekeeper of Chomeiji Temple by the Sumida River in Tokyo. He was troubled by cleaning the fallen leaves of cherry blossoms, so it is called "Chomeiji" or "Chomeiji mochi". This is the main type in the Kanto region.
2. Kansai style sakura mochi
A round-shaped rice cake made from Domyoji powder (steamed glutinous rice, dried and coarsely ground.) It is called Domyoji powder because it is made at Domyo-ji Temple (in Osaka) and wrapped in bean paste. It is characterised by the crushed texture of Domyoji powder and is called "Domyoji" or "Domyoji mochi". This is the main type in Kansai.
They are simply called "sakura mochi" in both regions, but when distinguishing between the two, they are often called "Chomeiji" or "Domyoji". The locally familiar sakuramochi is different depending on where you are from, so you will be surprised when you find out about the existence of other types. Recently, local specialties are much more readily available in other areas, so there are many cases where you can choose according to your personal preference. So which one would you like to try?
Sakura (cherry blossom) flavoured wagashi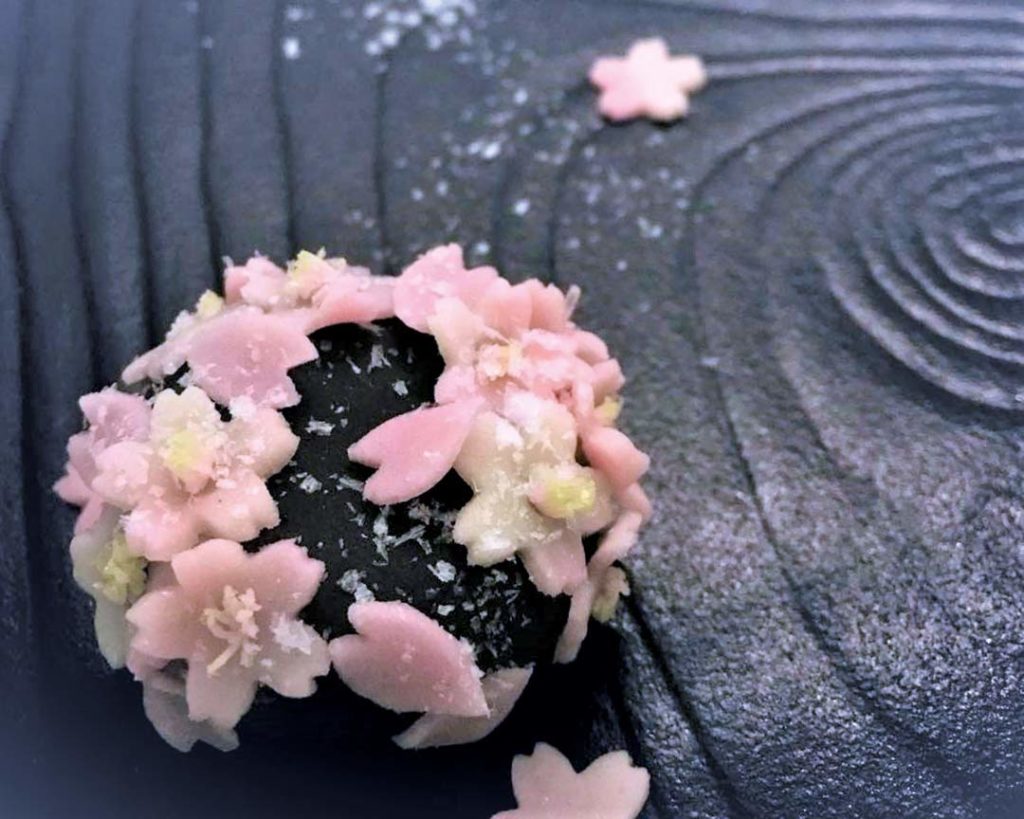 There are Japanese and Western cherry-blossom flavoured sweets. Japanese sweets are still traditionally popular. Here, I would like to introduce some Japanese sweets with sakura flavour other than sakura mochi.
Sakura flavoured western style sweets
Sakura flavoured sweets are very popular with Japanese people as a spring tradition. The cherry-blossom taste quest is not limited to Japanese sweets, and is creating new western style sakura sweets. I would like to introduce some.
Don't like sweets? No problem.
Sakura taste is not limited to sweets. It transforms into various dishes using salted cherry blossoms and leaves. Mix it with rice or use it as a decoration for dishes. You can also add it to sake or wine and enjoy its gentle pink color and flavour.
Seasonal flavour
You can enjoy cherry-blossom flavoured sweets and dishes all year round. However they are mostly enjoyed in the spring during this time of year to enjoy not only the flowers, but the taste of the cherry blossom season. This may be influenced by the old Japanese lifestyle and manner of valuing the sense of each season and living in harmony with it. Please enjoy these seasonal traditions when you visit Japan!
YURI LEE
www.instagram.com/wagashi_art_uk/
www.instagram.com/wagashiinbloom/
www.wagashiart.com/