No.74 [HARUYO'S RECIPE] TSUNA TO NINJIN NO SHIRISHIRI (Okinawa-style carrots with tuna)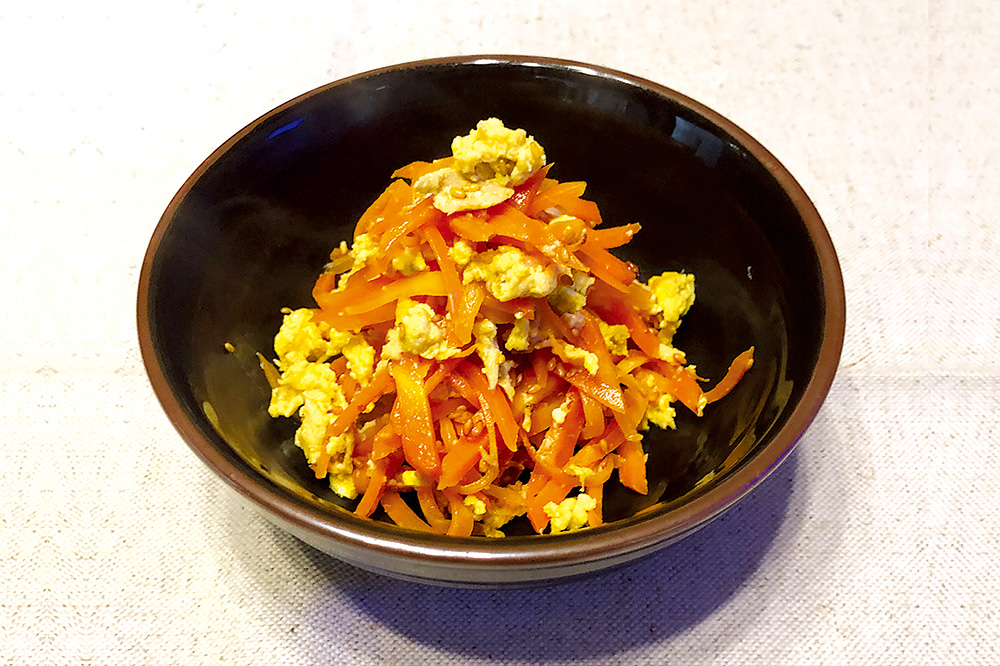 RECIPE
1 – Wash the carrot then cut into julienne strips.
2 – Heat a little oil in a frying pan and fry the carrot.
3 – When the carrot is soft, add the tuna, dashi and the soy sauce.
4 – Allow to simmer for 2 to 3 minutes then stir in the beaten egg.
5 – Use chopsticks to mix well.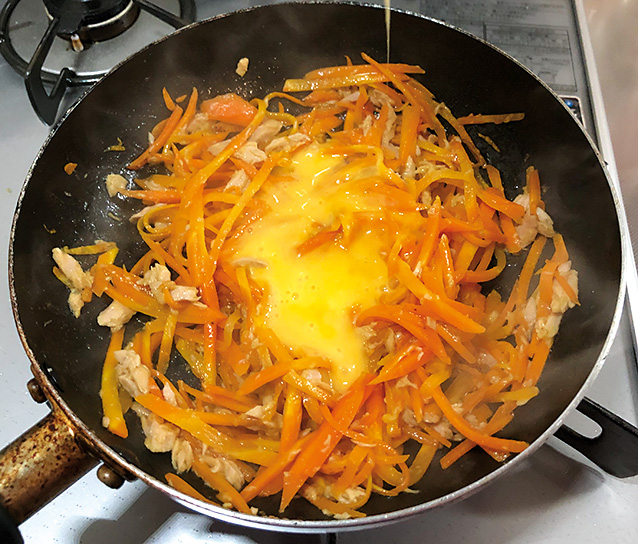 6 -When the egg is cooked, add the sesame oil and the roasted sesame seeds.
7 – Serve immediately.
Tips : You can vary the recipe by adding quinoa, crushed roasted hazelnuts or even sweet pepper. This dish can be used as a garnish. It will keep for up to 4 days in the fridge.
INGREDIENTS(for 2 people)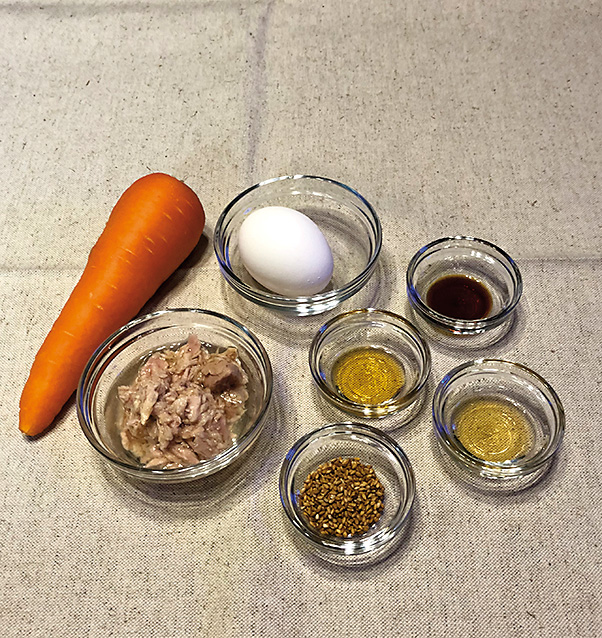 1 carrot
1 egg
1 tin tuna fish in oil
½ tablespoon dashi soup stock
1 teaspoon soy sauce
1 teaspoon sesame oil
1 teaspoon roasted sesame seeds
Oil/p>