No.96 [HARUYO RECIPE] Shumai Siu mai (steamed pork dumplings)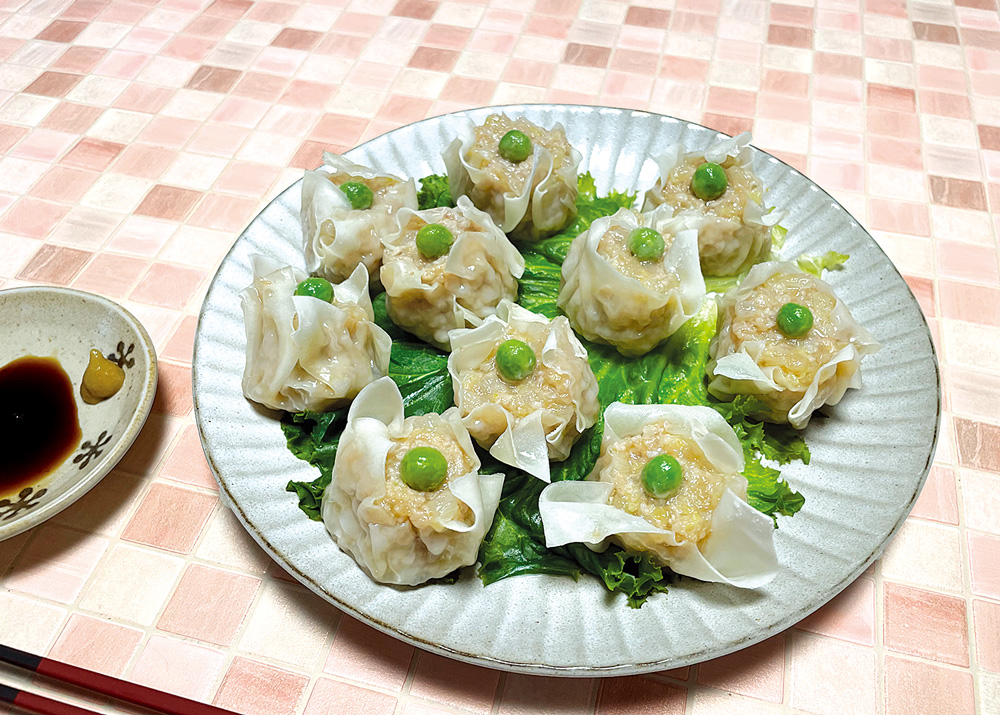 RECIPE
01 – Blanch the peas in boiling water then drain well.
02 – Chop the leek and ginger finely.
03 – Dice the onion into 5 mm cubes.
04 – In a bowl, place the minced pork then add the leek, ginger, salt, soya sauce, mirin and sesame oil. Mix well until the ingredients become glutinous and sticky.
05 – In another bowl, mix the diced onion and cornflour.
06 – Combine the contents of both bowls and mix together.
07 – Place a wrapper in the palm of your hand and put a tablespoon of the mixture in the middle of the wrapper.
08 – Fold the edges of the wrapper to form a small chimney shape.
09 – Use the back of a spoon to shape it.
10 – Flour the peas then place one in the middle of each siu mai on top of the stuffing.
11 – Place the siu mai on the lettuce leaves and cook in a steamer for 10 minutes.
12 – Serve hot with karashi (Japanese mustard) and soya sauce.
INGREDIENTS (for 20 to 24 pieces)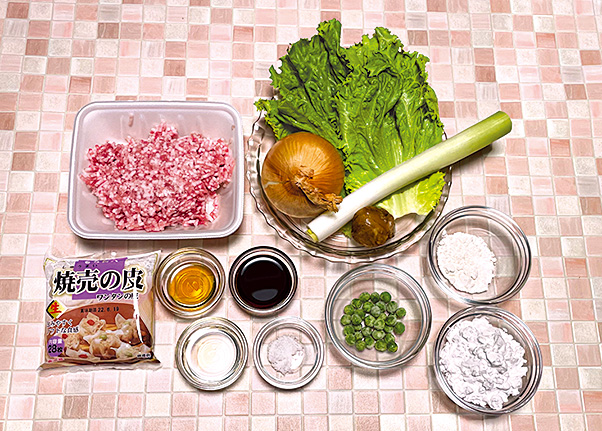 • 200 g minced pork
• 50 g leek
• 15 g ginger
• 200 g onion
• 50 g cornflour
• ½ teaspoon salt
• 1 tablespoon soya sauce
• 1 tablespoon mirin (rice wine)
• ½ tablespoon sesame oil
• 20 – 24 green peas
• 1 teaspoon flour
• 20 – 24 siu mai wrappers
• 2 lettuce leaves