No61 [HARUYO'S RECIPE] Almond cakes with Hatcho miso (Hatcho miso no finanshie)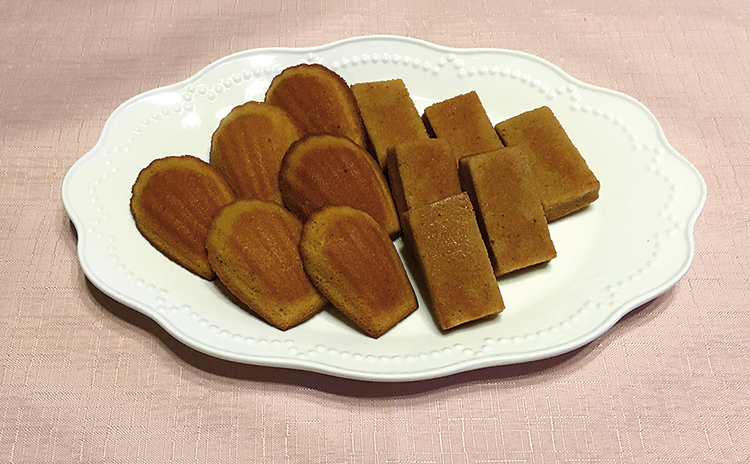 RECIPE
Before starting, sift together flour, almond flour and baking powder.
1 In a saucepan, melt the butter and cook until nutbrown in colour (beurre noisette).
2 Strain through a sieve lined with absorbent kitchen towel.
3 Add the honey and miso, then mix together well.
4 In a bowl, mix together the egg white and sugar without beating.
5 Add sieved dry ingredients.
6 Stir in the mixed egg white and sugar.
7 Fill the moulds using a forcing bag or spoon.
8 Bake in an oven heated to 180°c for about 15 minutes.
9 Fonce cooked, remove immediately from the moulds.
Hints and advice:
– Use either metal or silicone moulds. If using metal moulds, butter well.
– Store almond cakes in a sealed container.
INGREDIENTS (40 small cakes)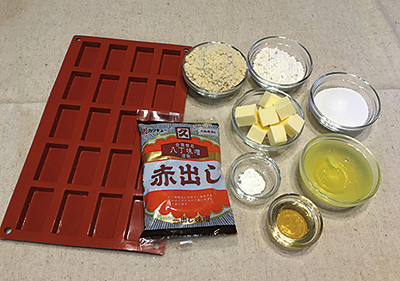 90g egg white
60g sugar
40g flour
60g almond flour
2g baking powder
70g butter
20g honey
15g Hatcho miso