No.99 [HARUYO RECIPE] Wafu potetosarada ajitamasoe(Potato salad with egg)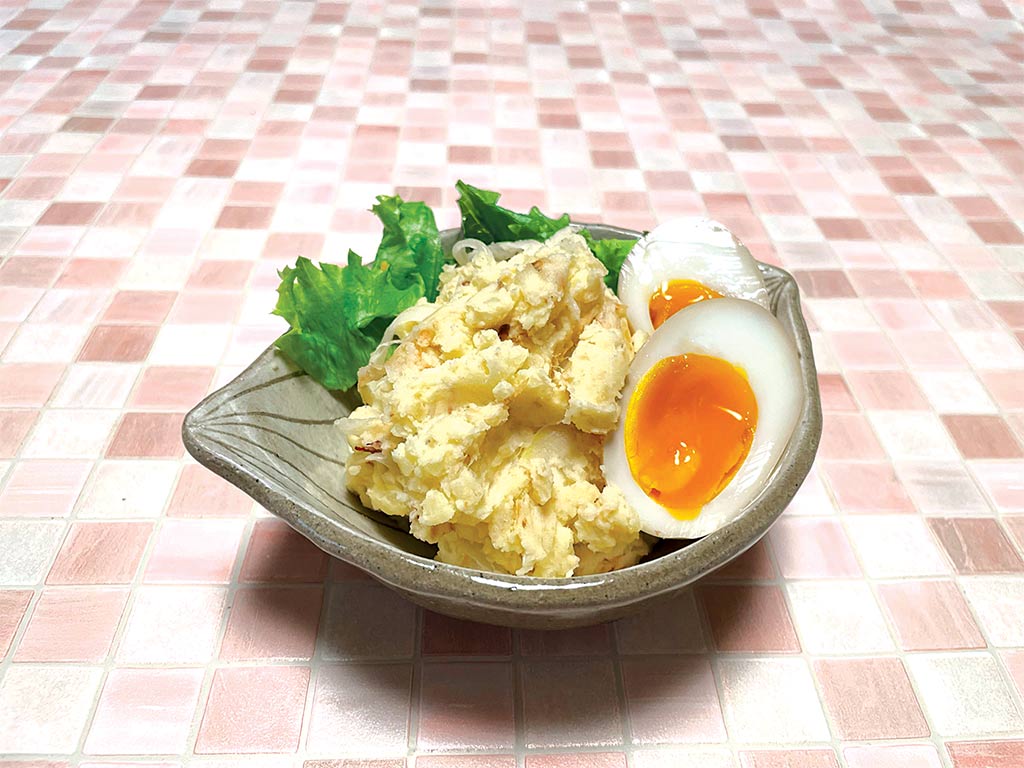 RECIPE
01 – Plunge the eggs into boiling water and cook for 7 minutes.
02 – Thoroughly cool the eggs before shelling them.
03 – Boil ingredients A in a saucepan.
04 – Put the eggs and ingredients A into an airtight freezer bag and leave to marinate for at least two hours.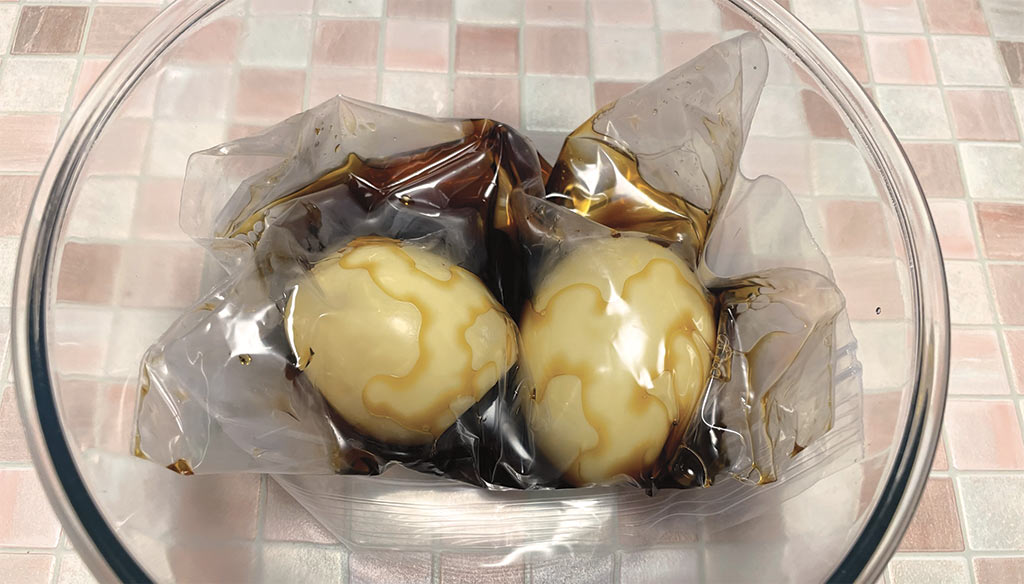 05 – Finely slice the onion. To remove the strong taste, add salt and leave to stand, then rinse with water and drain well.
06 – Peel the potatoes and cut into large pieces before boiling in water.
07 – Drain well, then crush them with the back of a fork.
08 – Mix together the onion, potatoes and inge- dients B.
09 – Serve with the eggs cut in half.
INGREDIENTS (for 4)
For the eggs:
• 2 eggs
Ingredients A
• 4 teaspoons soy sauce
• 3 teaspoons water
• 2 teaspoons mirin (sweet rice wine)
• 1 teaspoon sugar
For the potatoes:
• 400 g potatoes
• 1⁄2 onion
Ingredients B
• 1⁄2 tablespoon shirodashi (white soup stock)
or 1 teaspoon dashi stock powder
• 4 g katsuobushi (dried flakes of fermented bonito)
• 3 tablespoons mayonnaise
• 1⁄2 teaspoon Japanese karashi mustard
• 1⁄2 teaspoon soy sauce
• Pinch of salt