No.105 [HARUYO RECIPE] Japanese-style cold cake (Sukoppu keki)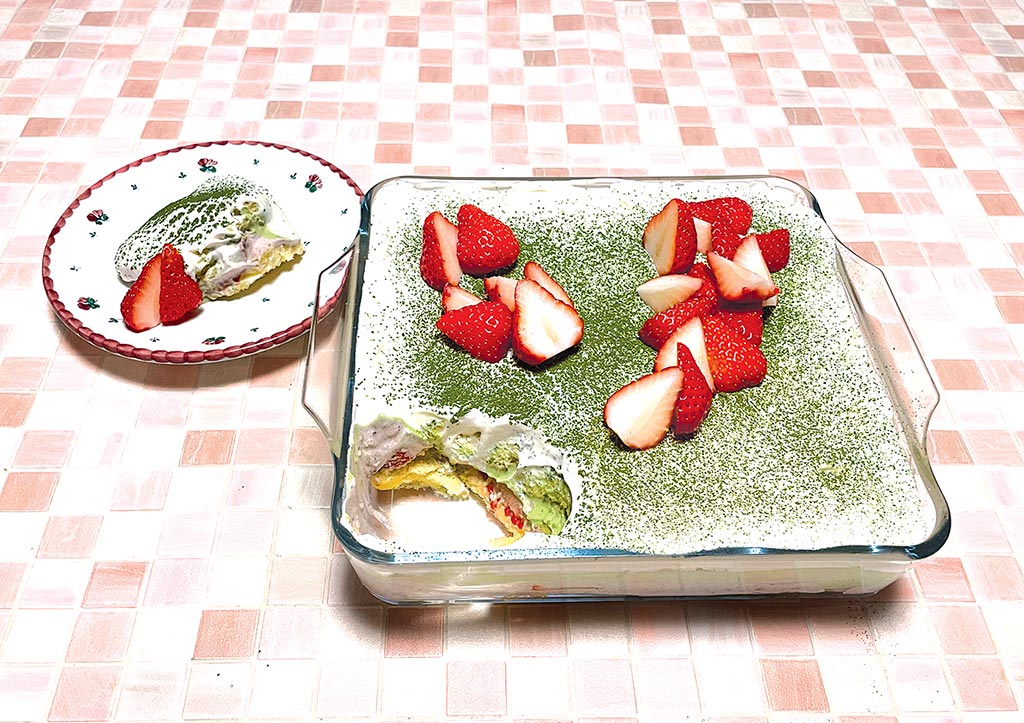 RECIPE
01 – To make the syrup, mix the sugar and water together in a small bowl. Microwave for 30 to
60 seconds.
02 – Cut the cake to fit the shape of the tin. (For 2 layers)
03 – For the Chantilly cream with anko, whisk the
cream and red bean paste together .
04 – For the Chantilly cream with matcha, mix the sugar with the matcha powder, then fold the mixture into the cream and whisk.
05 – Hull the strawberries and cut into quarters for the garnish (about 10 – 12 strawberries).
06 – Place the single layer of sponge cake in the tin then brush with half of the syrup.
07 – Add (03) to (06) and spread with a spatula.
08 – Add (04) and (05), then spread.
09 – Cover (08) with the second layer sponge cake and drizzle over the remaining syrup.
10 – Completely cover the surface with whipped Chantilly cream made with cream (100ml) and sugar (10g).
11 – Dust with matcha powder and decorate with the remaining strawberries.
12 – Leave to stand in a cool place for about 30 minutes. Serve.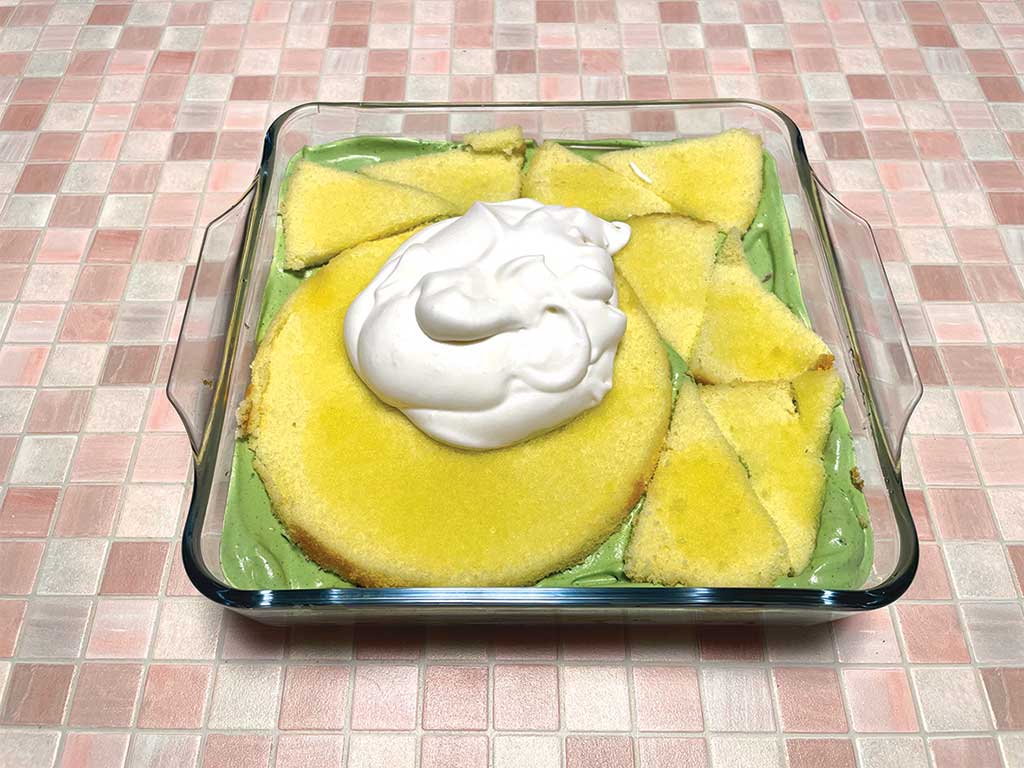 INGREDIENTS (for 6)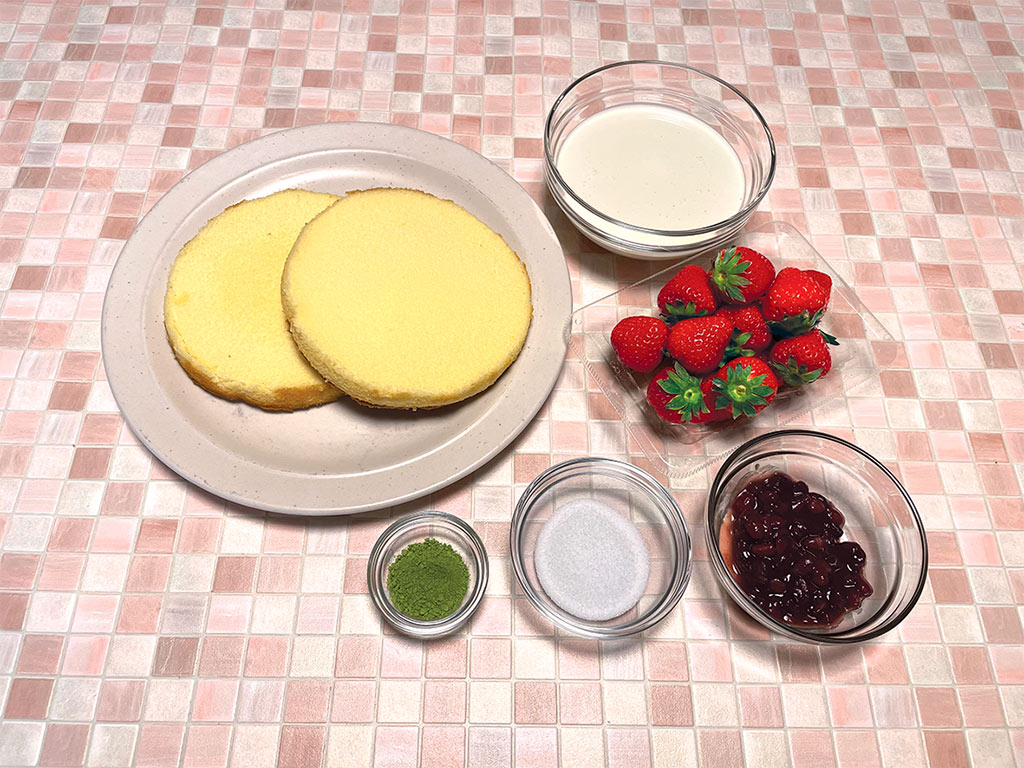 • 1 sponge cake (15cm in diameter) For the syrup
• 25g sugar and 25ml water For the Chantilly cream with anko
• 50g anko (red azuki bean paste)
• 50ml crème fraîche For the Chantilly cream with matcha
• 100ml crème fraîche, 10g sugar and 3g matcha powder For the garnish and decoration
• About 20 strawberries
• 100ml crème fraîche
• 10g sugar
• A pinch of matcha powder