No.88 [HARUYO RECIPE] ONIGIRAZU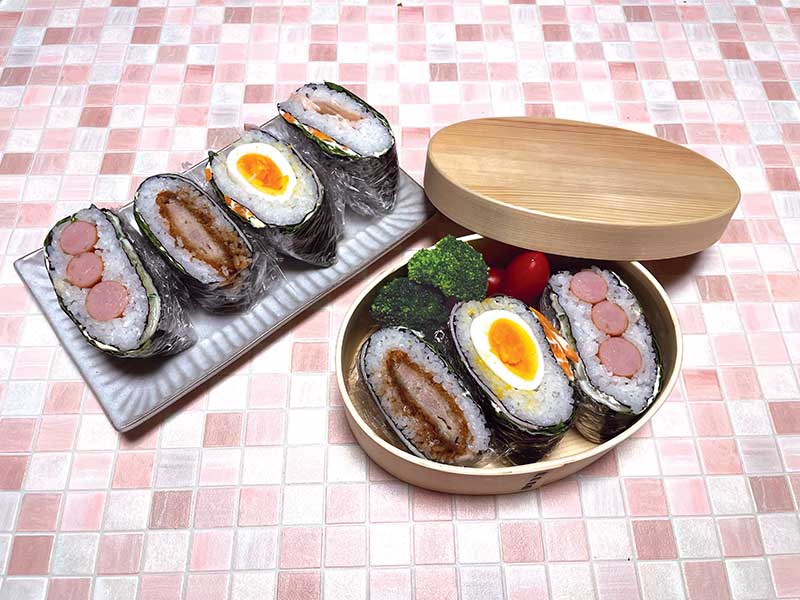 ONIGIRAZU
RECIPE
01 – Place a sheet of nori on some clingfilm.
02 – Cut the nori sheet in half but only half way.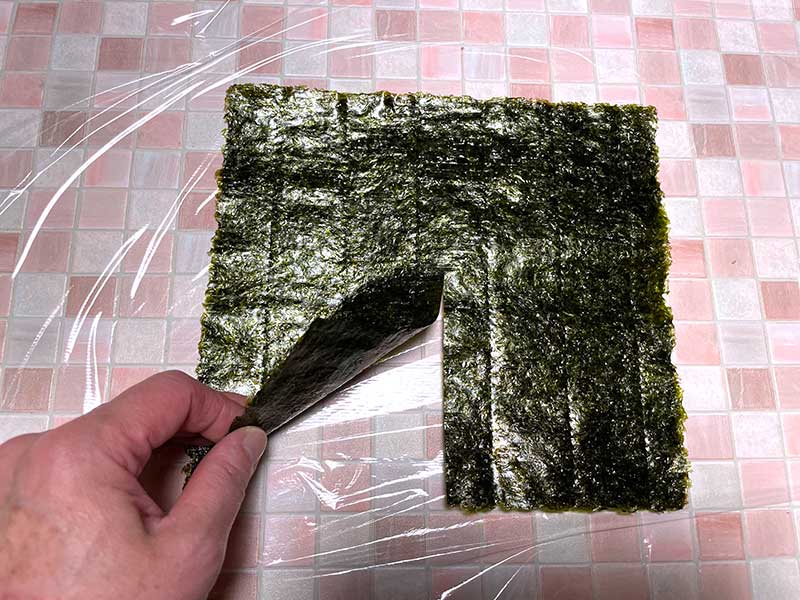 03 – Place 50 g of plain cooked rice on 2 of the sheet quarters.(1)(2)
04 – Place the main ingredients (either a hard- boiled egg or 3 sausages or a piece of crispy fried pork or chicken) on the rice.(2)
05 – Arrange the remaining ingredients as in the photo. (3)(4)
06 – Add mayonnaise or tonkatsu to taste.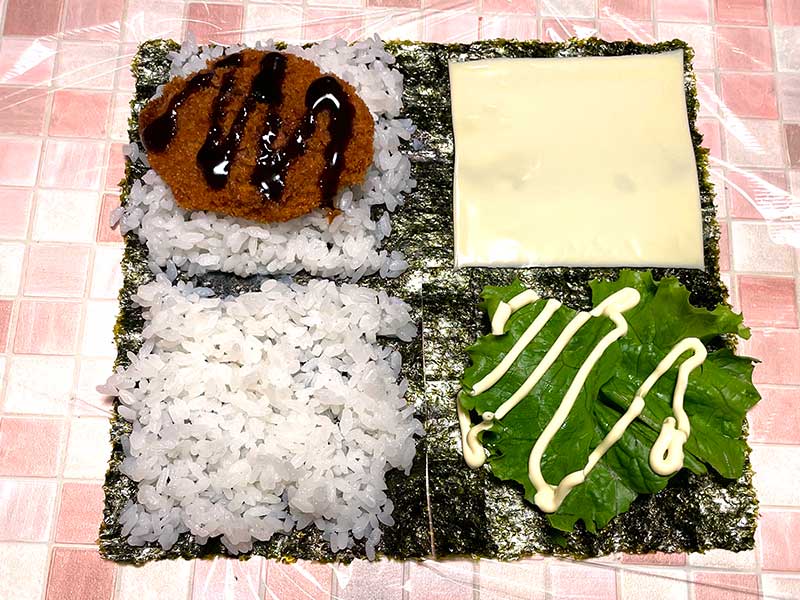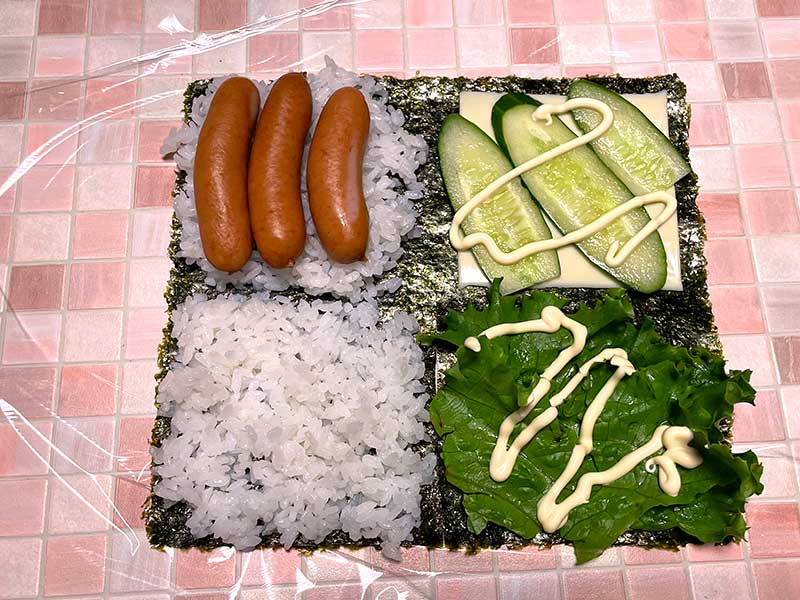 07 – Fold the nori with the ingredients in the order indicated in the photo and wrap well in the cling film.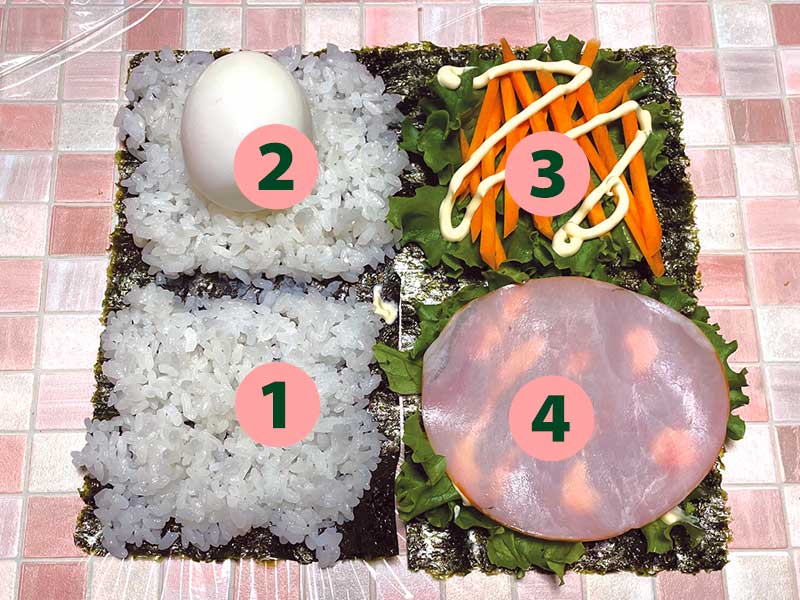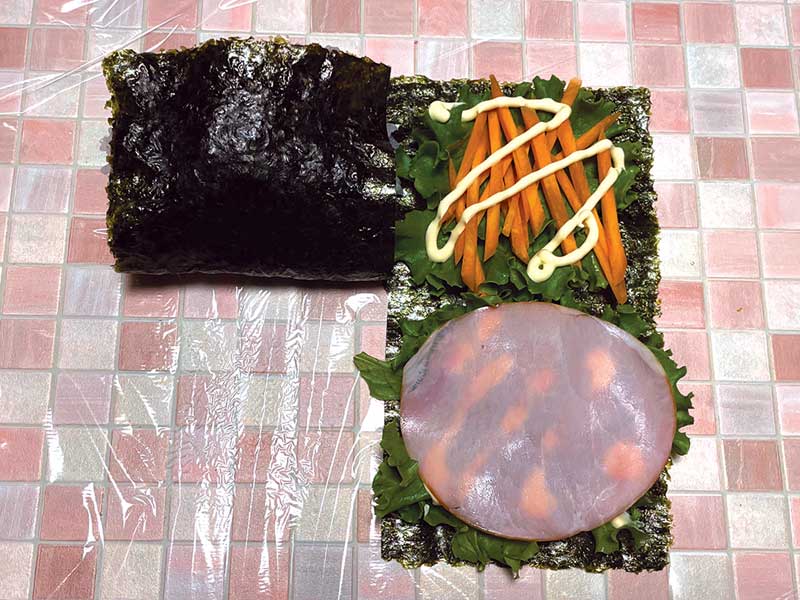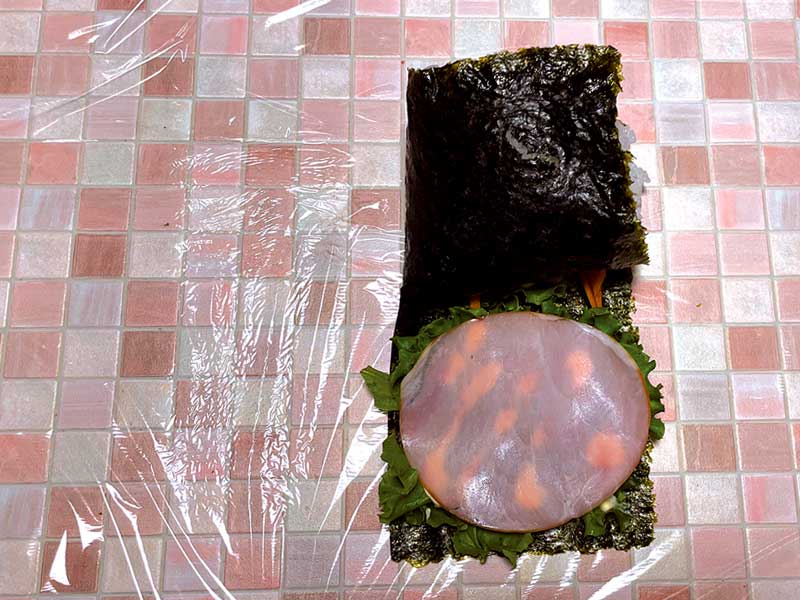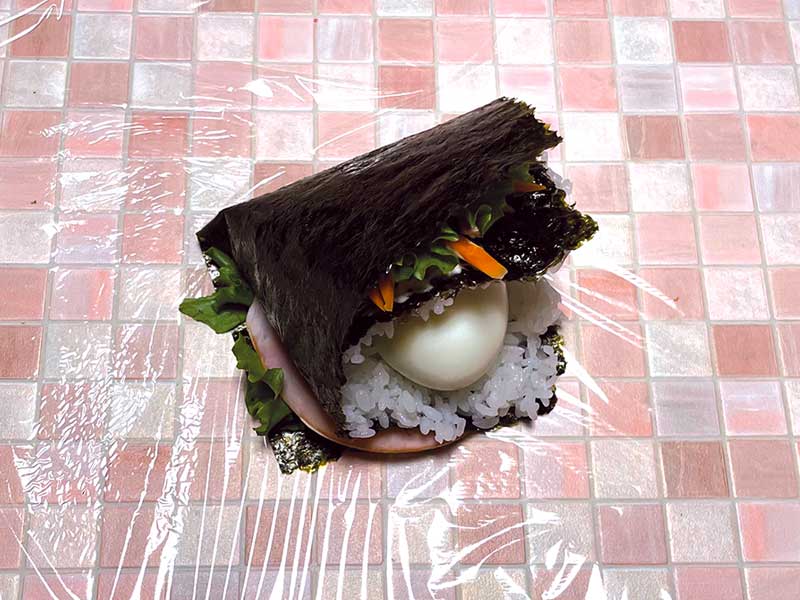 08 – Let it rest for around 30 minutes.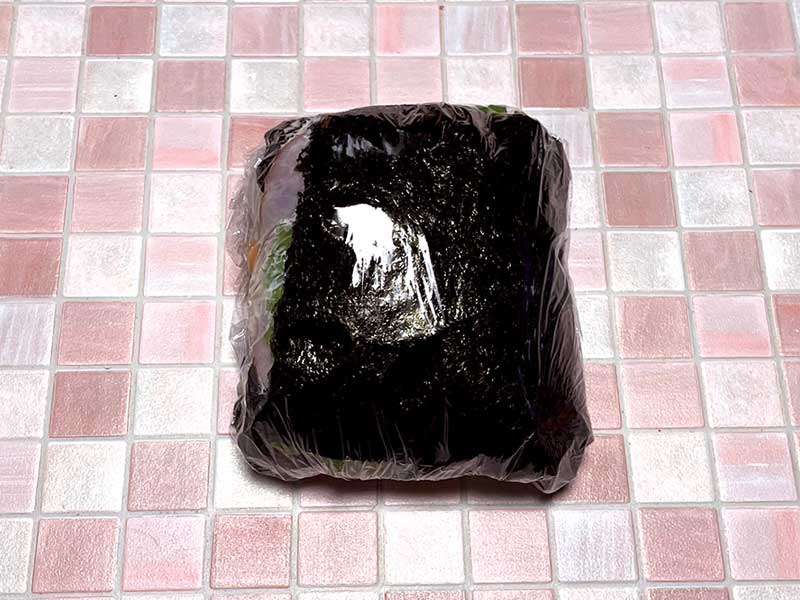 09 – Slice in two and serve.
INGREDIENTS (for 2)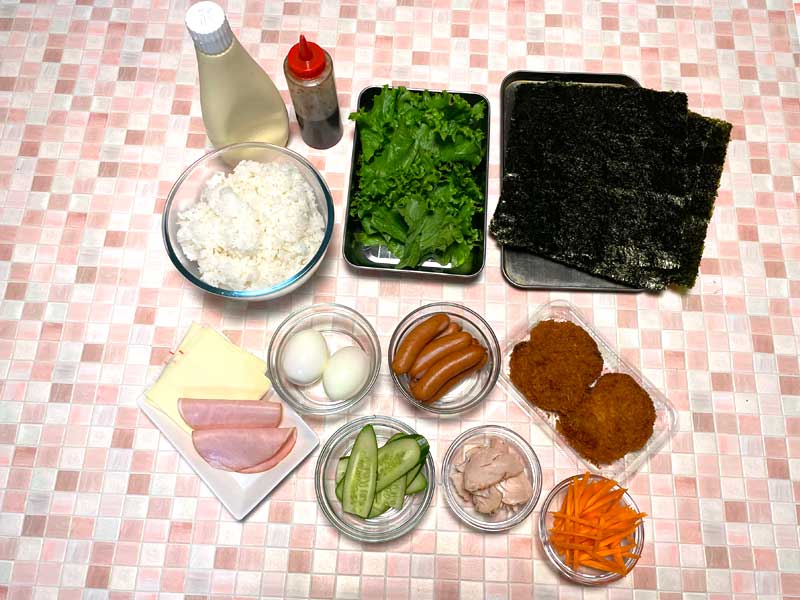 • 4 sheets of nori
• 400 g cooked white rice
• 4 batavia lettuce leaves
• 2 hard-boiled eggs
• 3 cooked sausages
• 1 piece of crispy fried pork
• 10 g cooked chicken
• 1/3 carrot cut into thin slices
• 1/3 cucumber cut into rounds • 2 slices cheese (such as gouda) • 30 g mayonnaise
• 5 g tonkatsu sauce