No57 [HARUYO'S RECIPE] TORI MAYO (Chicken with mayonnaise sauce)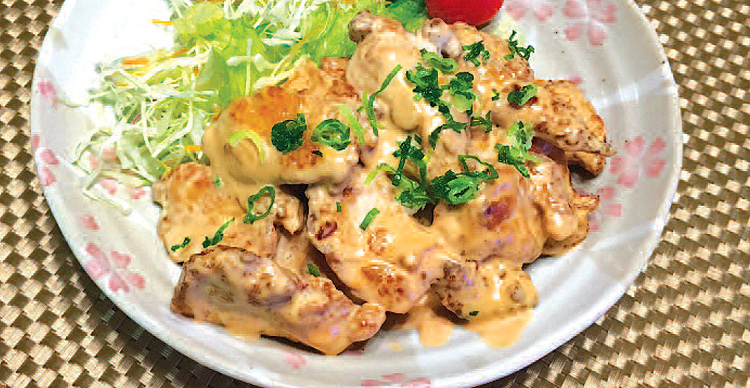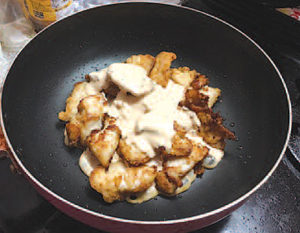 METHOD
1 Thinly slice the chicken.
2 Marinate the chicken in the sake, vinegar, salt and pepper for at least 10 minutes.
3 In a bowl, mix together all the ingredients for the sauce.
4 Dry the chicken with kitchen paper, then dust with flour.
5 Heat the oil in a frying pan, then fry the chicken until it's well browned.
6 Remove surplus oil then add the sauce.
7 Serve immediately.
Tip You can add vegetables (peppers, onions, mushrooms, etc.), or replace the chicken with prawns.
INGREDIENTS (serves 2)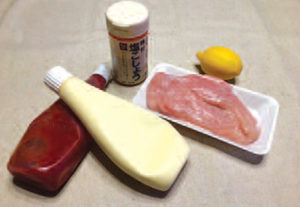 250g chicken breast
10ml sake or white wine
10ml vinegar
Salt and pepper
Flour
Oil
For the sauce:
50g mayonnaise
10g ketchup
5g honey
5ml lemon juice
5ml soy sauce
10ml milk