No59 [HARUYO'S RECIPE] Jingisukan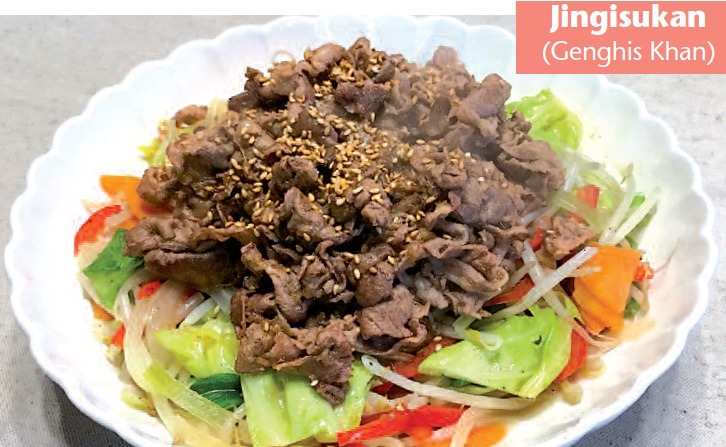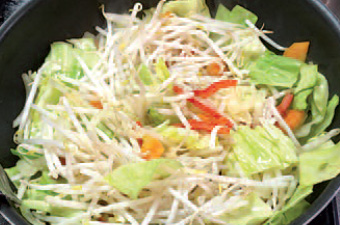 RECIPE
1 To prepare the sauce: mix together the chopped onion, grated ginger, soy sauce, mirin and honey.
2 In a frying pan, heat the the sesame oil and stir fry the onion, carrot and red pepper.
3 Add the cabbage and bean sprouts. Season with salt and pepper.
4 Put to one side on a plate.
5 In the same frying pan, heat the oil, then stir fry the minced lamb.
6 Add the sauce and cook until it has reduced.
7 Place on top of the stir fried vegetables and serve immediately.
Tip: Other vegetables can be used such as mushrooms, spinach and broccoli. If mirin is unavailable, you can replace it with a little sugar to sweeten.
INGREDIENTS (for 5)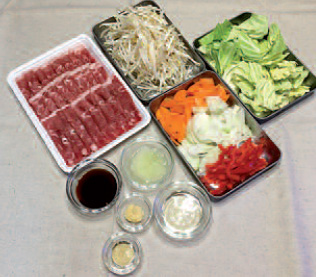 300g minced lamb
1/2 onion, thinly sliced
4 cabbage leaves, finely chopped
1/2 carrot, thinly sliced
1/2 red pepper, thinly sliced
30g bean sprouts
1/4 onion, grated
1 teaspoon fresh ginger, grated
2 tablespoons soy sauce
2 tablespoons mirin (rice wine)
1 teaspoon honey
Oil, sesame oil, salt, pepper, toasted sesame seeds